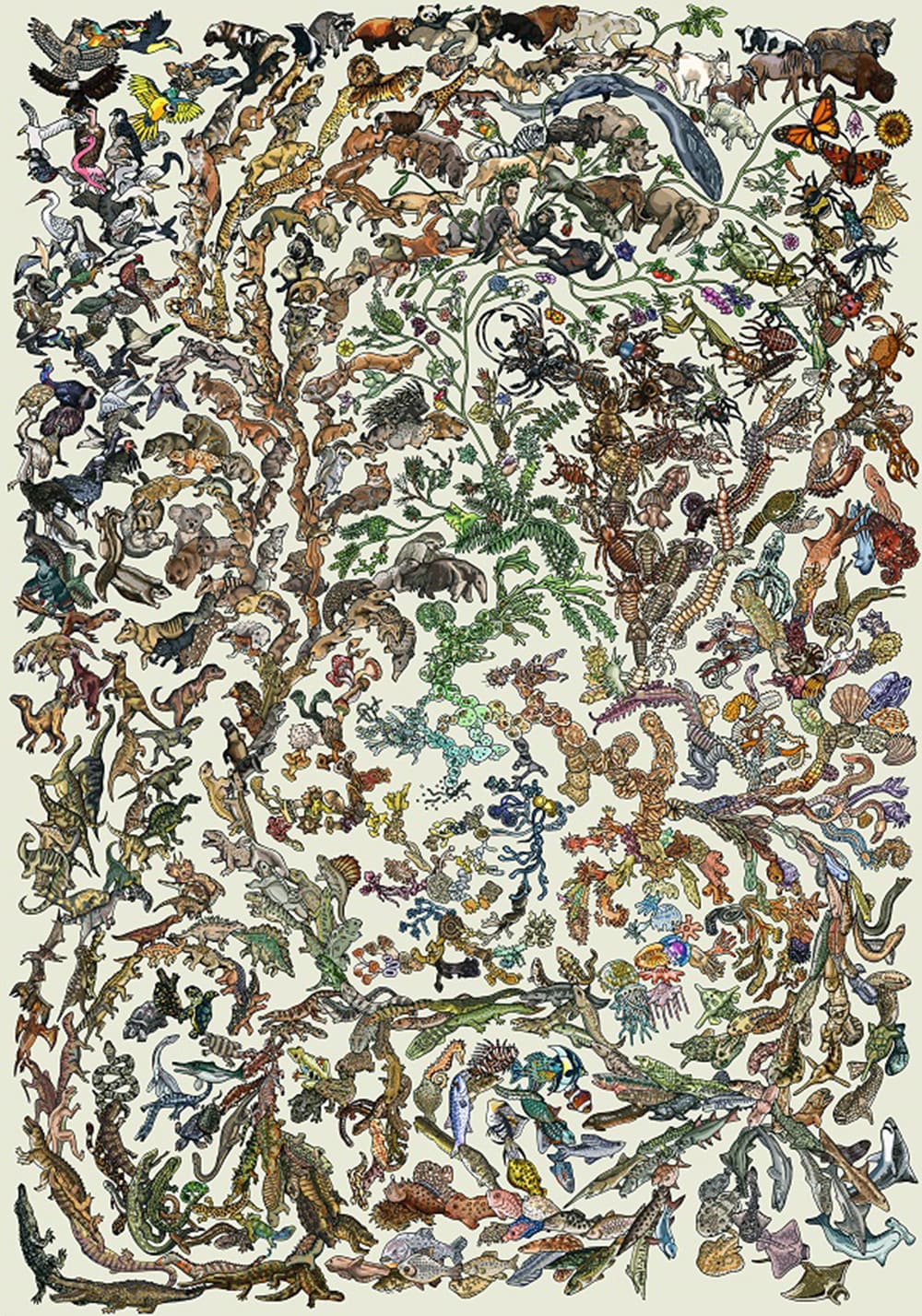 CLICK TO VIEW LARGER IMAGE
Tree of Life Poster - Animal Evolution - A1 Colour
£10.00 GBP
Handmade item
Dimensions: A1 - 84 cm X 59 cm
Paper type: 135gsm silk
Ships worldwide from United Kingdom
These stunning posters are an artistic interpretation of the evolution process as it is currently understood. This unique illustration shows the development of life, from protocells to the amazing diversity that we see all around us now. It even shows some of the extinct ancestors of today's living organisms. Perfect as an educational tool for children and adults alike!

IF YOU ARE BUYING OUTSIDE OF THE UK ORDERS GO THROUGH A PRINT ON DEMAND SHOP.
THE POSTER IS ADVERTISED AS MATT (although I think it is still a bit glossy) AND IT IS 24.00" X 34.58"
I have had good feedback from this service and have bought prints myself and I was pleased with them.
Please contact me if you want more details.
| | | |
| --- | --- | --- |
| United Kingdom | £5.00 GBP | £0.00 GBP |
| Everywhere Else | £15.00 GBP | £0.00 GBP |