Actinopterygii (rayfinned fish) excluding Euteleostei and Ostarioclupeomorpha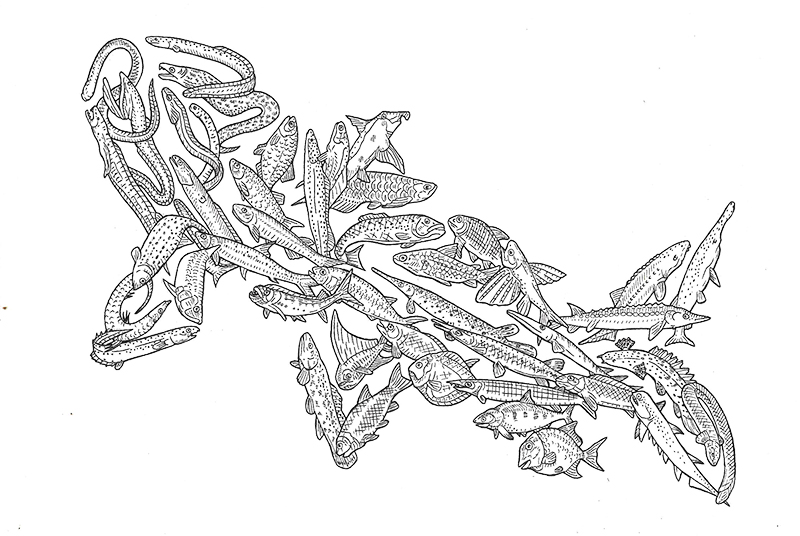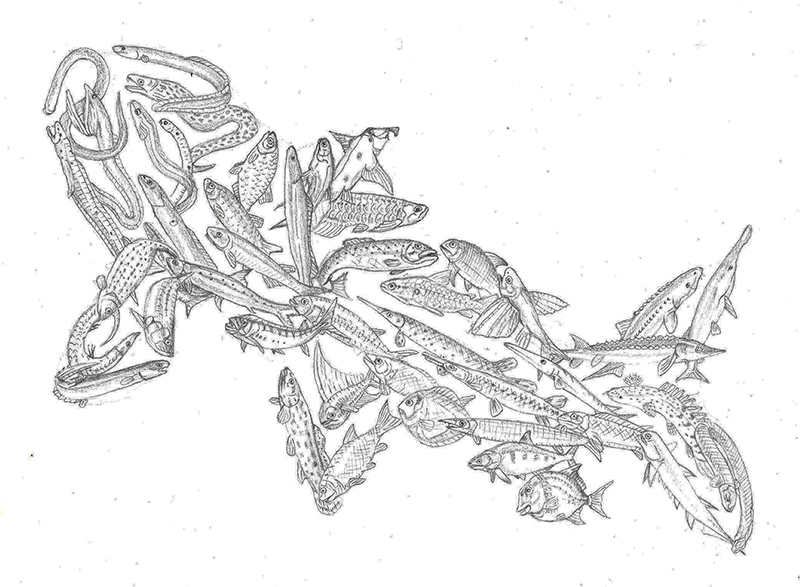 Ornithischia - Triceratops, Stegosaurs, ankylosaurs, Pachysaurus and the Hadrosaur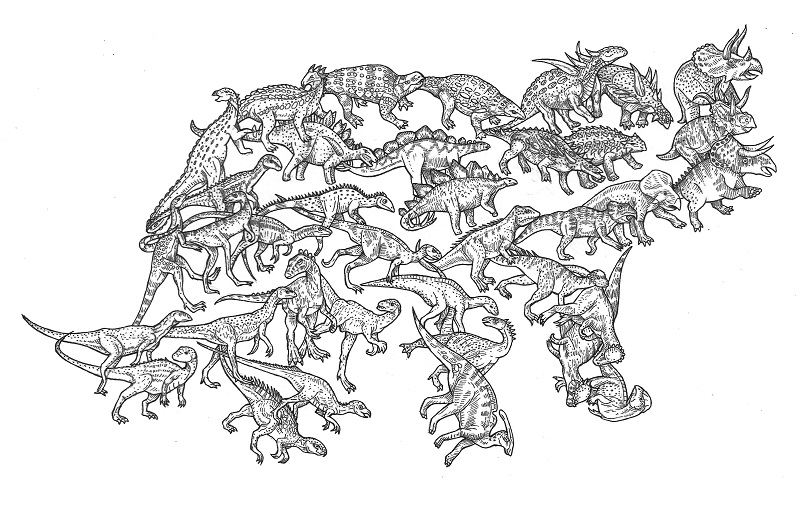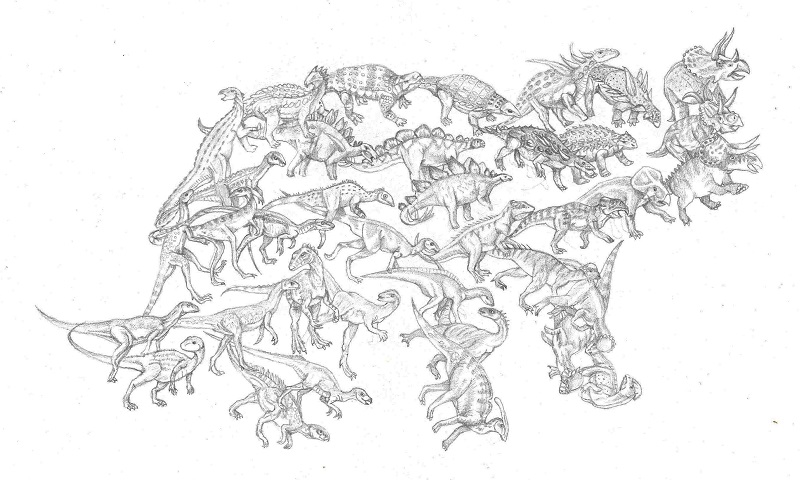 Sauropods - Brachiosaurus, Diplodocus, Apatosaurus and Brontosaurus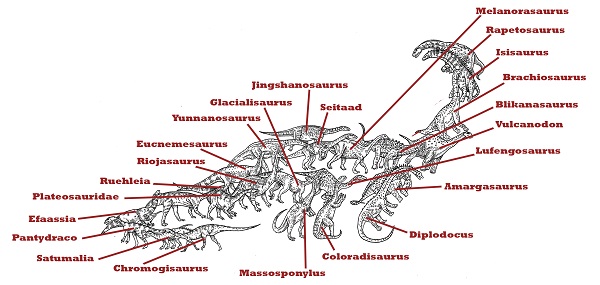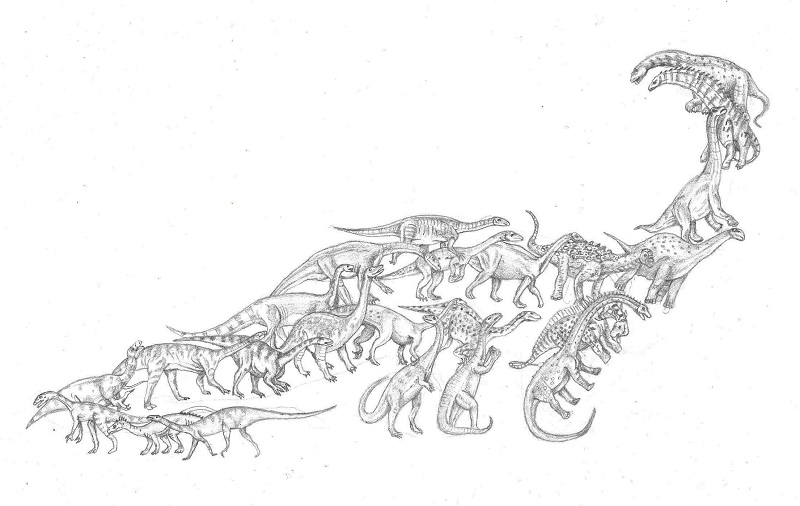 I had a go at colouring it as an idea for prints for children??
Placoderms - (armoured fish)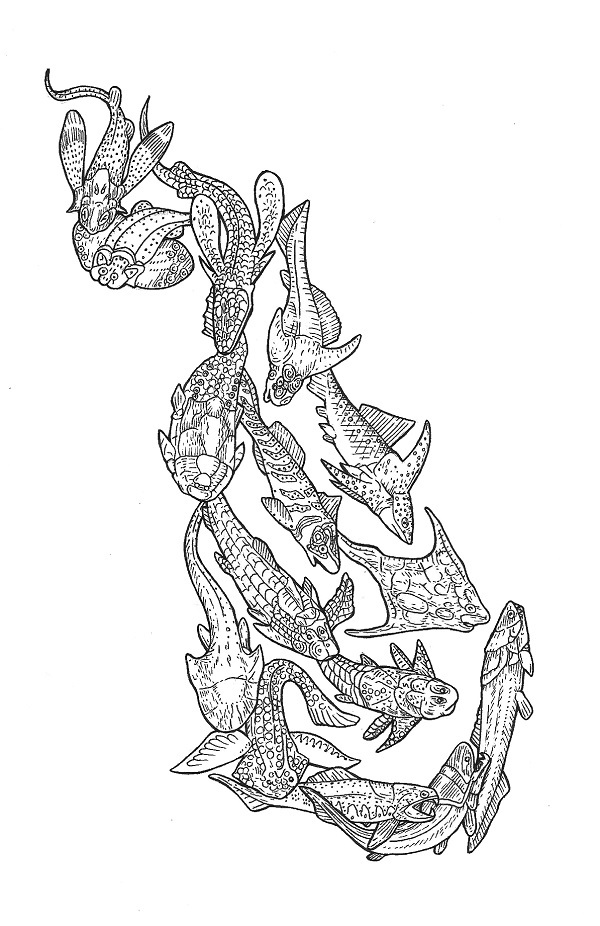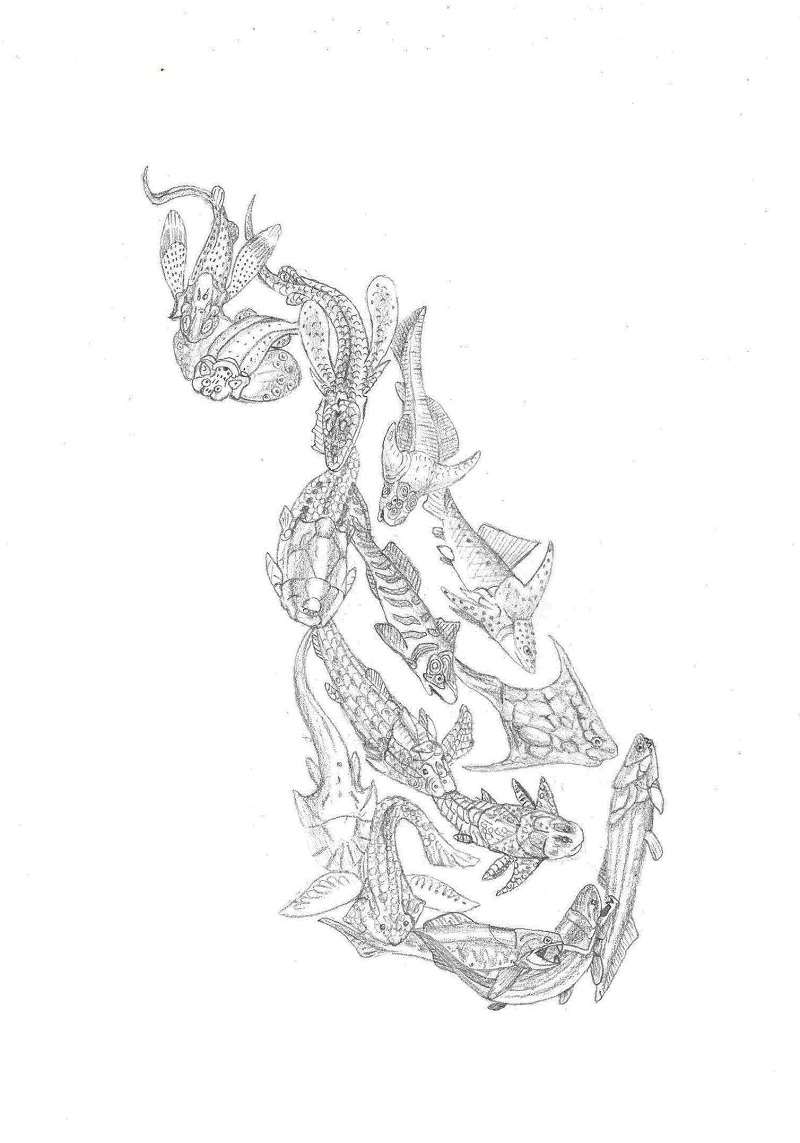 Birds of paradise - paradise crow, manucode, king of saxony, western parotia, sicklebill, riflebird etc..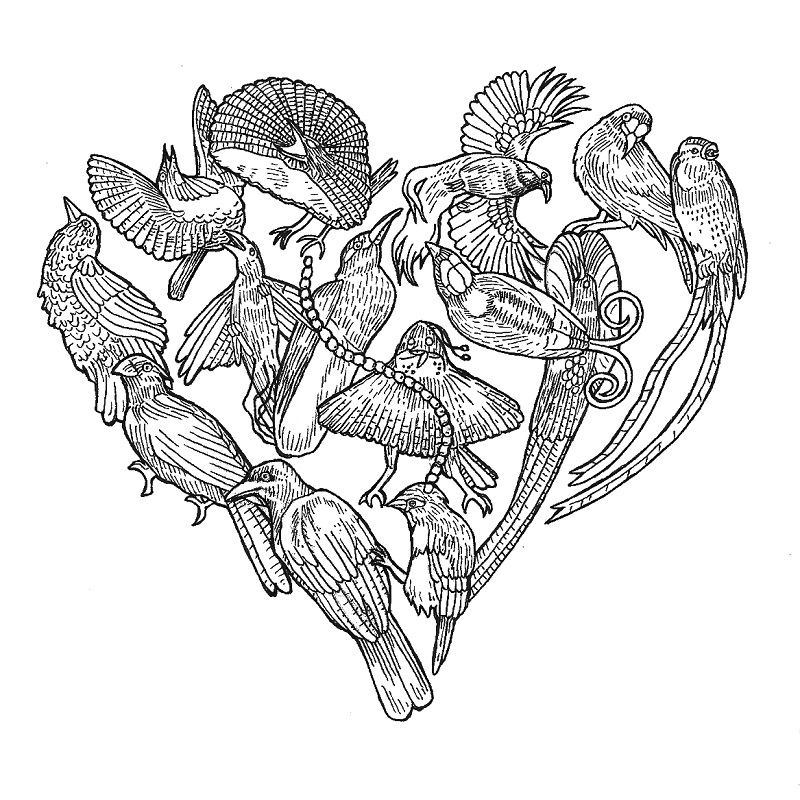 Osteichthyes (bonyfish) - excluding Tetrapodamorpha and Actinopterygii - lungfish, coelacanths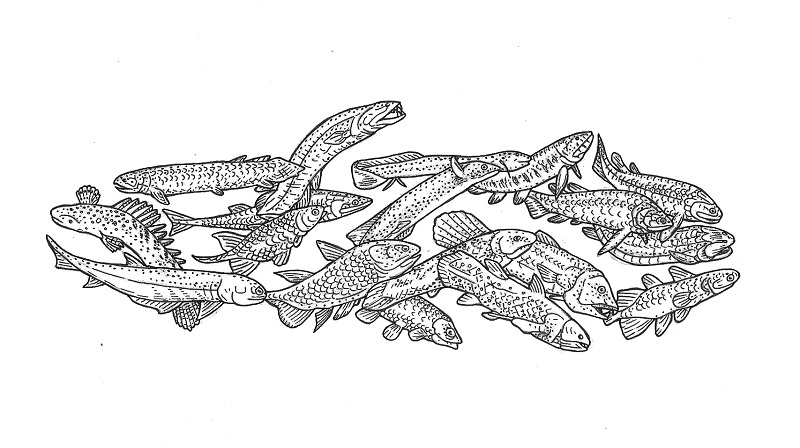 Fungi - yeasts, molds and mushrooms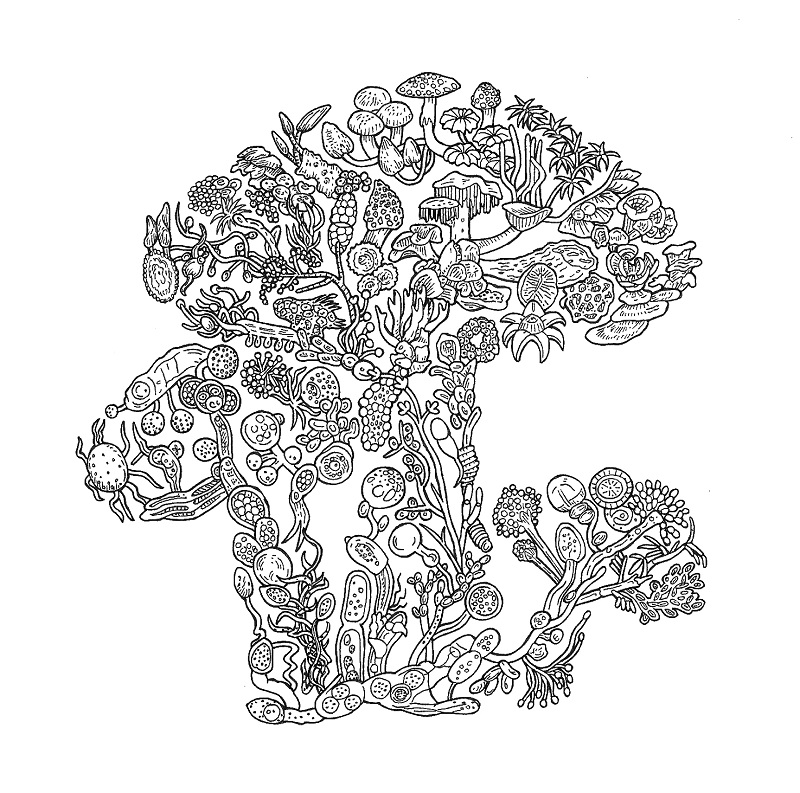 I've been colouring in! Caniformia - Dogs, Wolves, foxes, bears, otters, seals .. and the rest..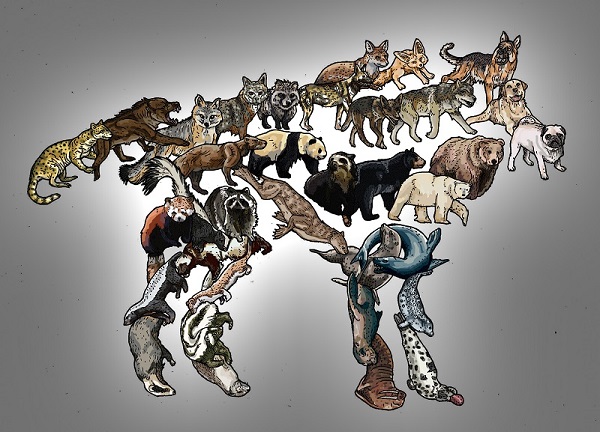 Root of the tree annotated - Protocell, Bacteria, Archaea, Actinobacteria, Nucleus, Animal cells, Giardia Lamblia, Chloroplasts, Excavata, Rhizaria, Chromalveolata Plant cells, Green Algae, Rhodophyta (Red Algae), Phaeophyceae (Brown Algae)
This was the hardest part of the tree for my tiny brain and I still don't understand it all, I'm not sure anyone really does. There are a few hypothesis' in there and some of them might be less likely however I have included for artistic reasons. (The Nucleus having an endosymbiotic relationship with an Archaea and the origin of Archaea)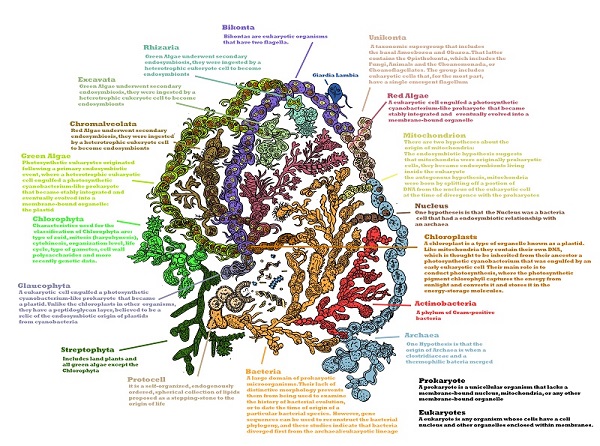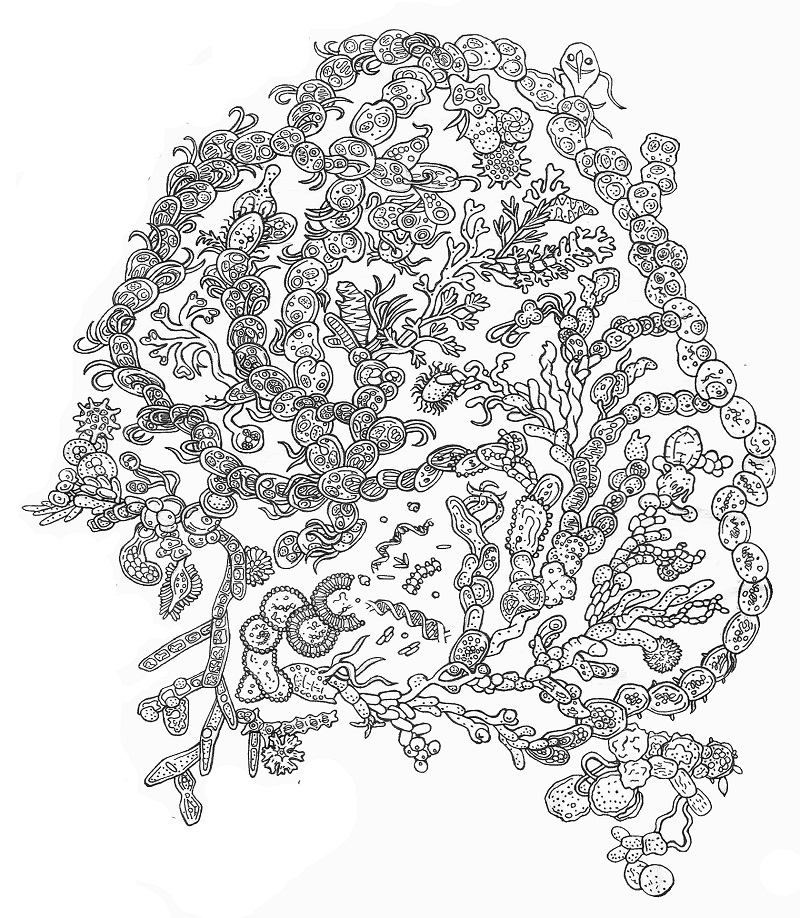 Arachnids - Spiders scorpions, ticks, mites, harvestmen, and solifuges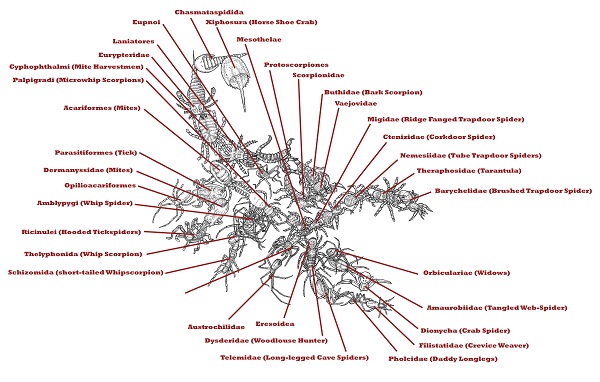 Synapsids (stem mammals) - Dimetrodons, Lystrosaurus etc.. also I have included the echidna and platypus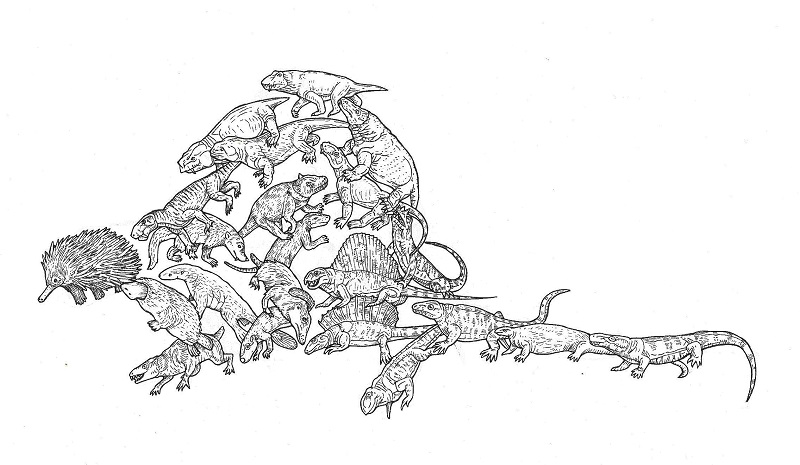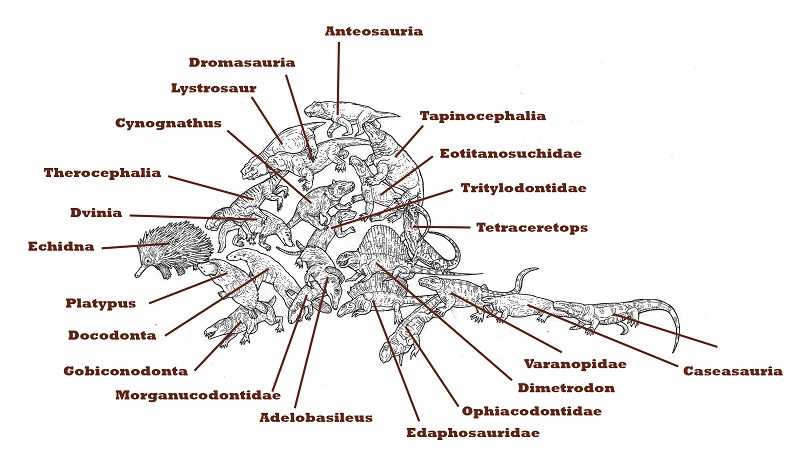 Birds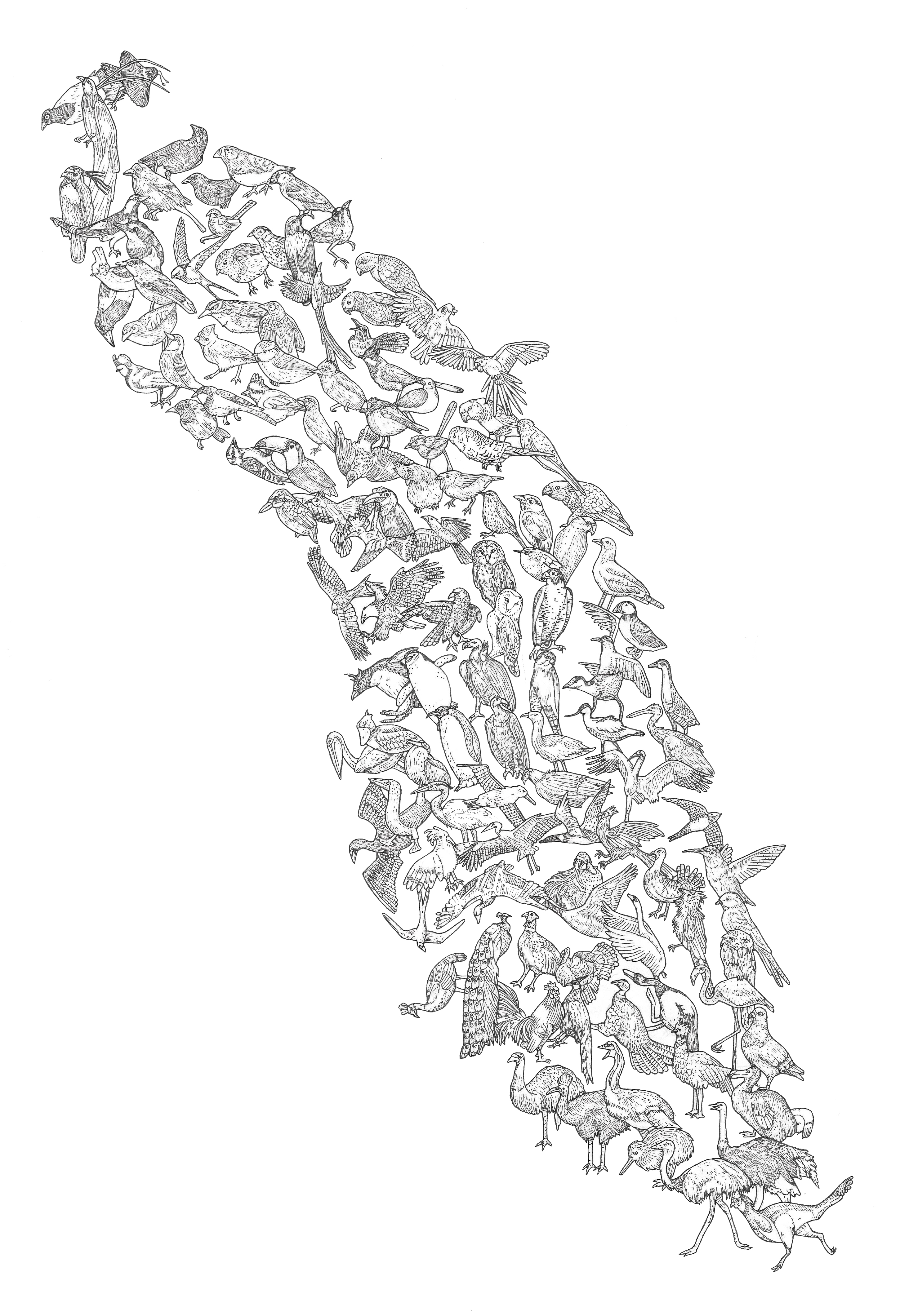 Ducks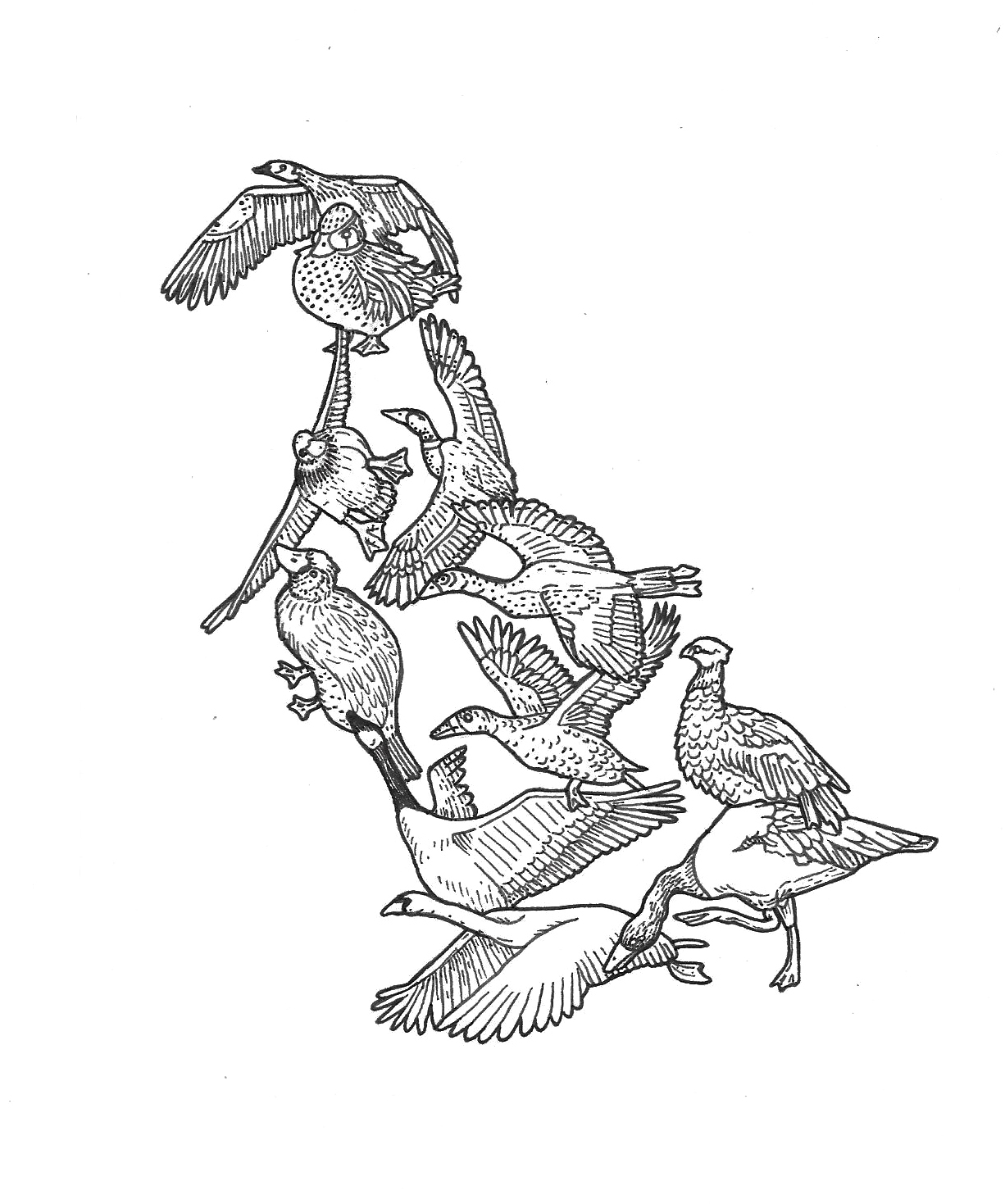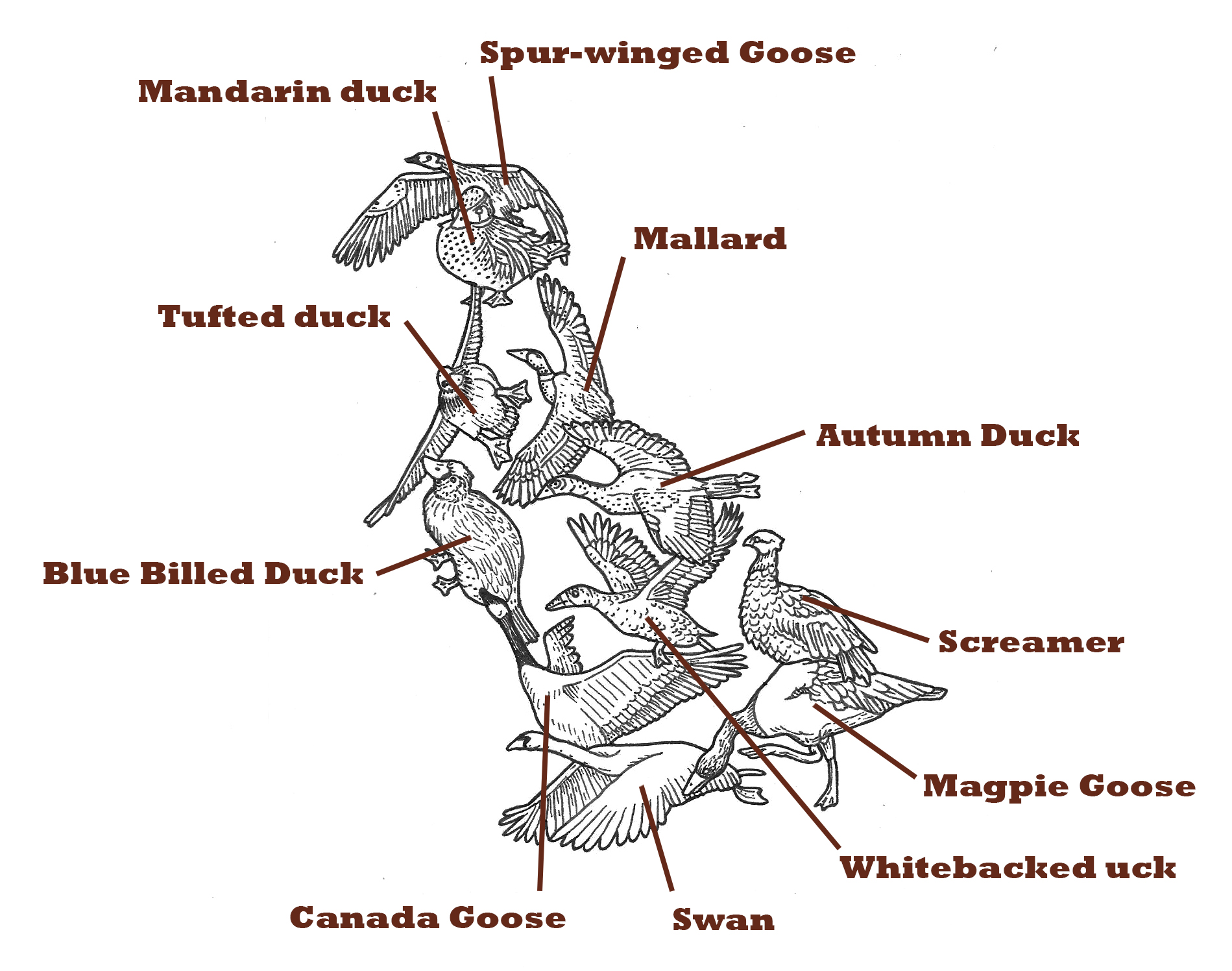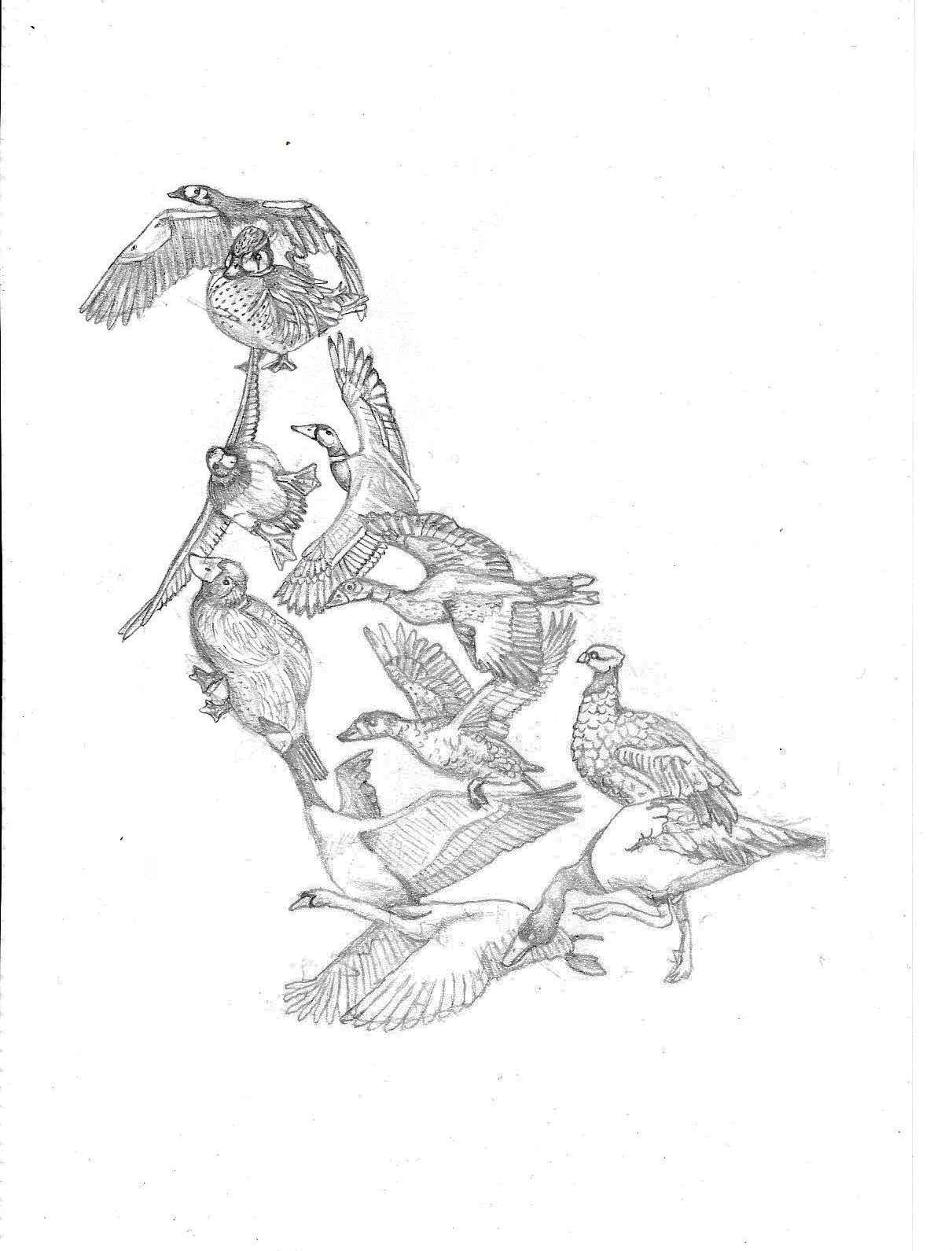 Penguins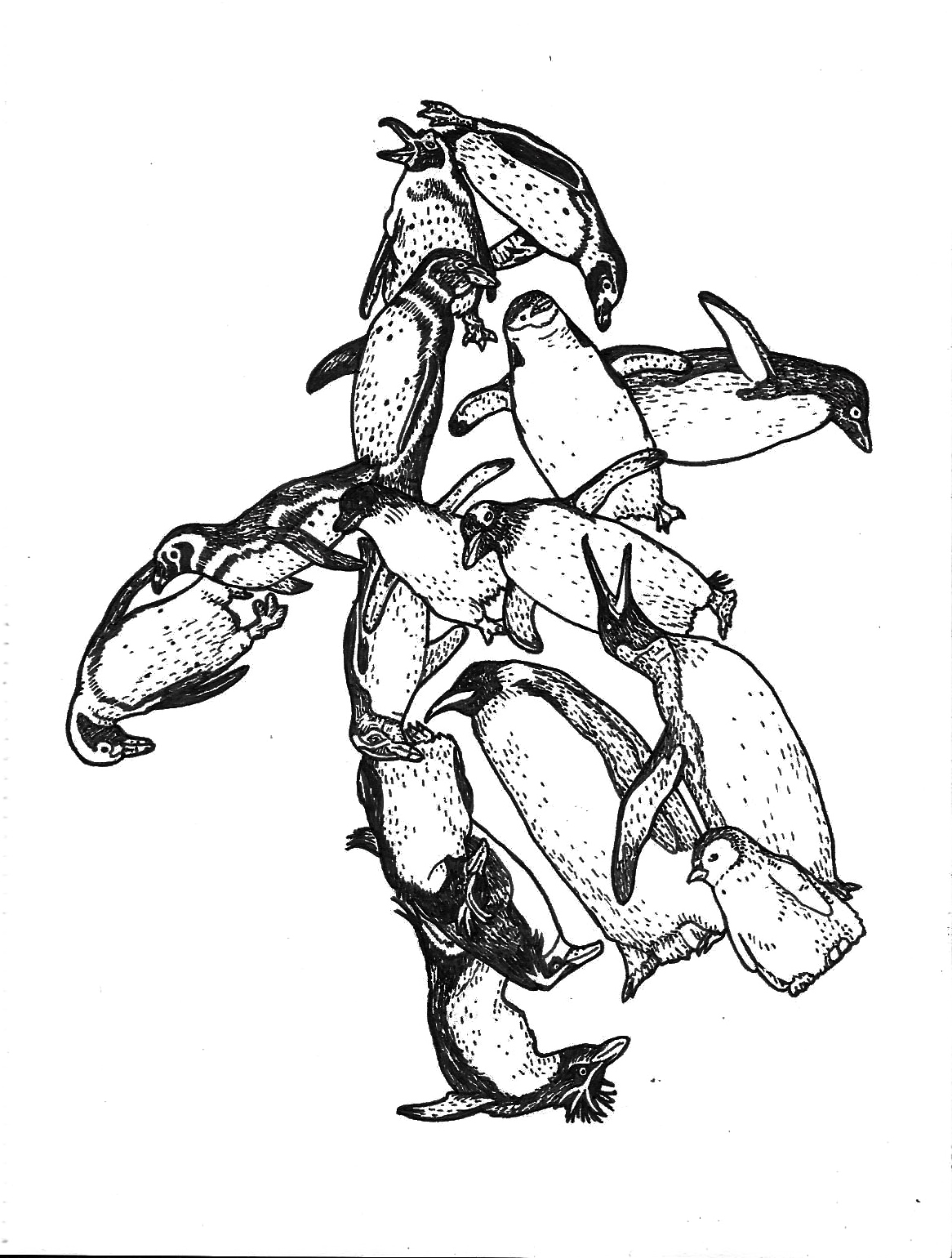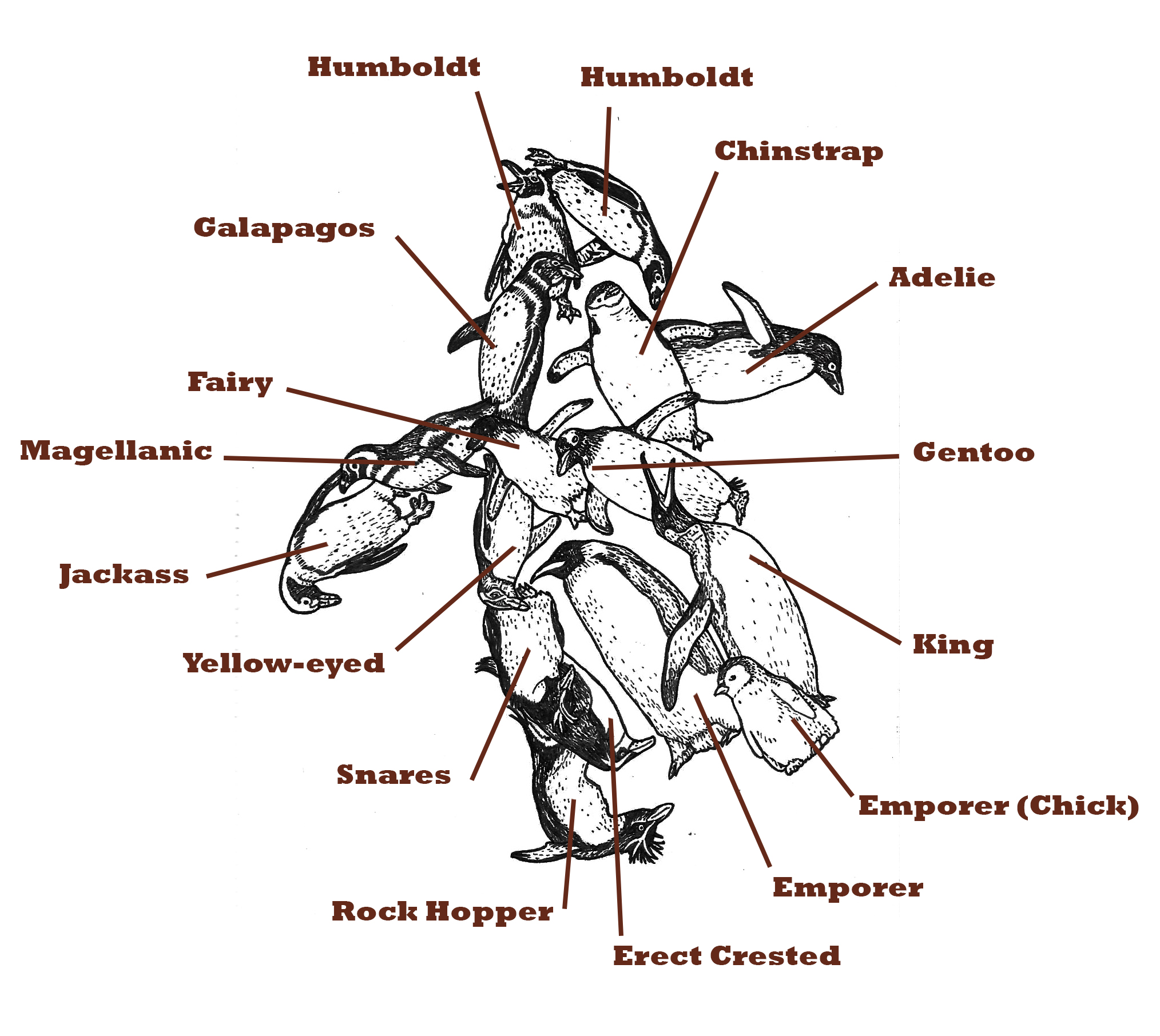 Theropoda -t-rex, dilos, spinosaurus, allosaurus, giganotosaurus etc.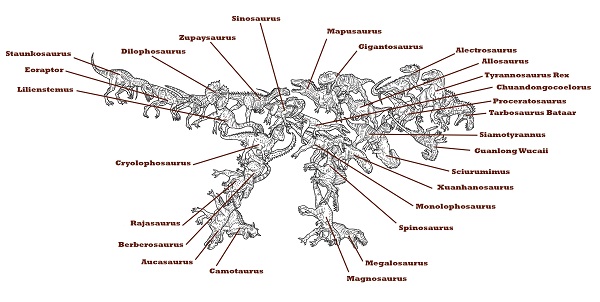 Mammals
Ruminants - cattle, goats, sheep, giraffes, yaks, deer, antelope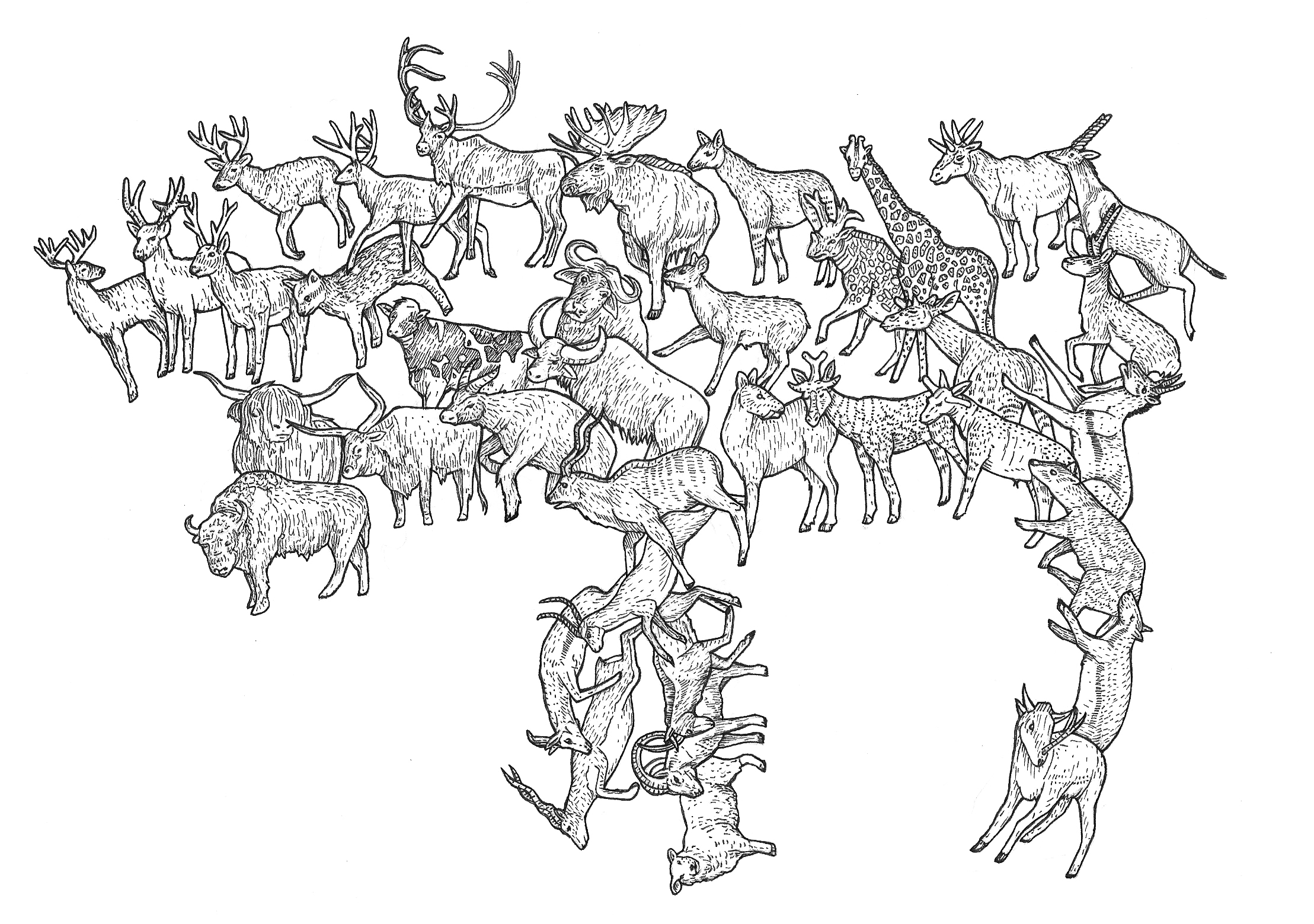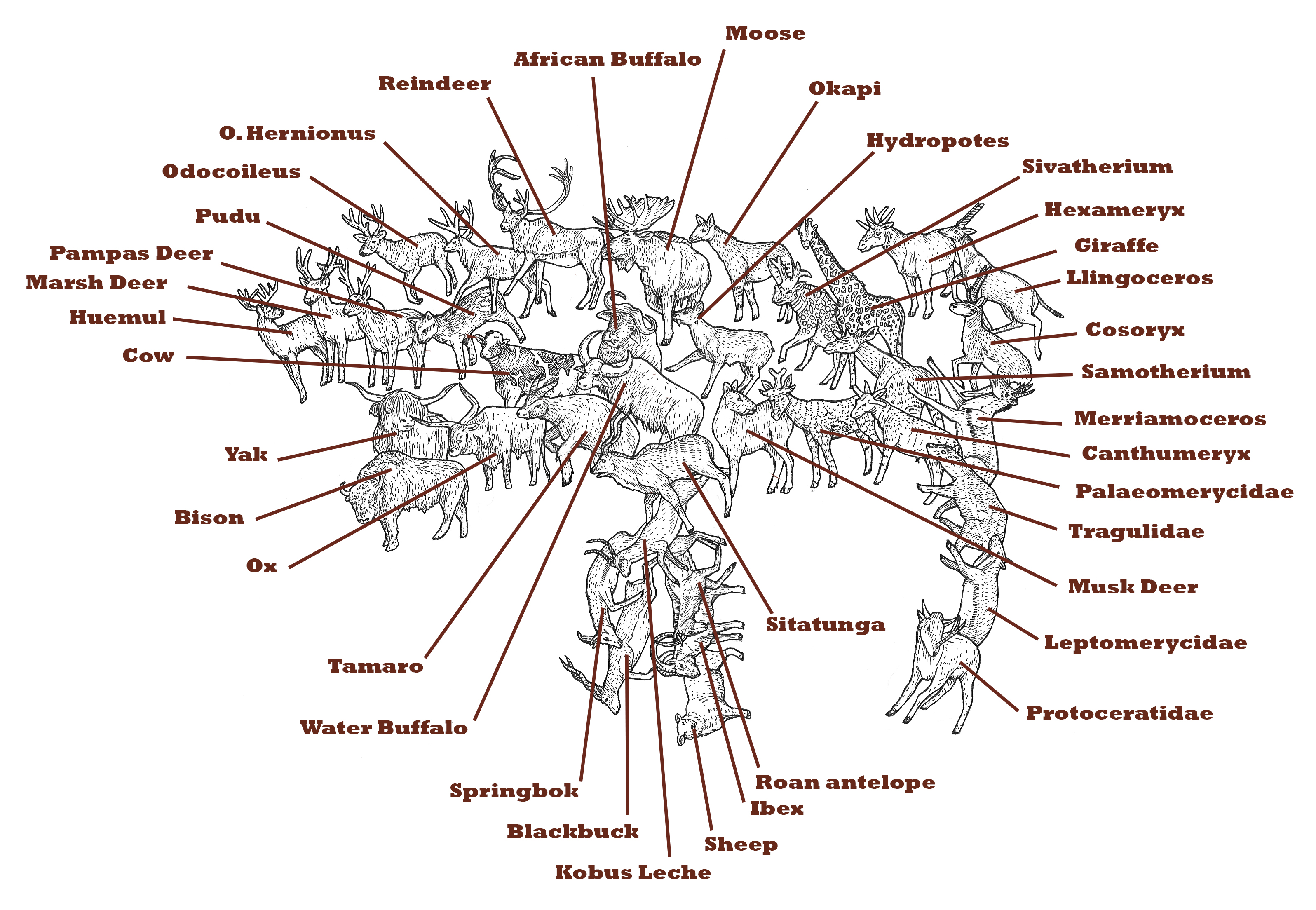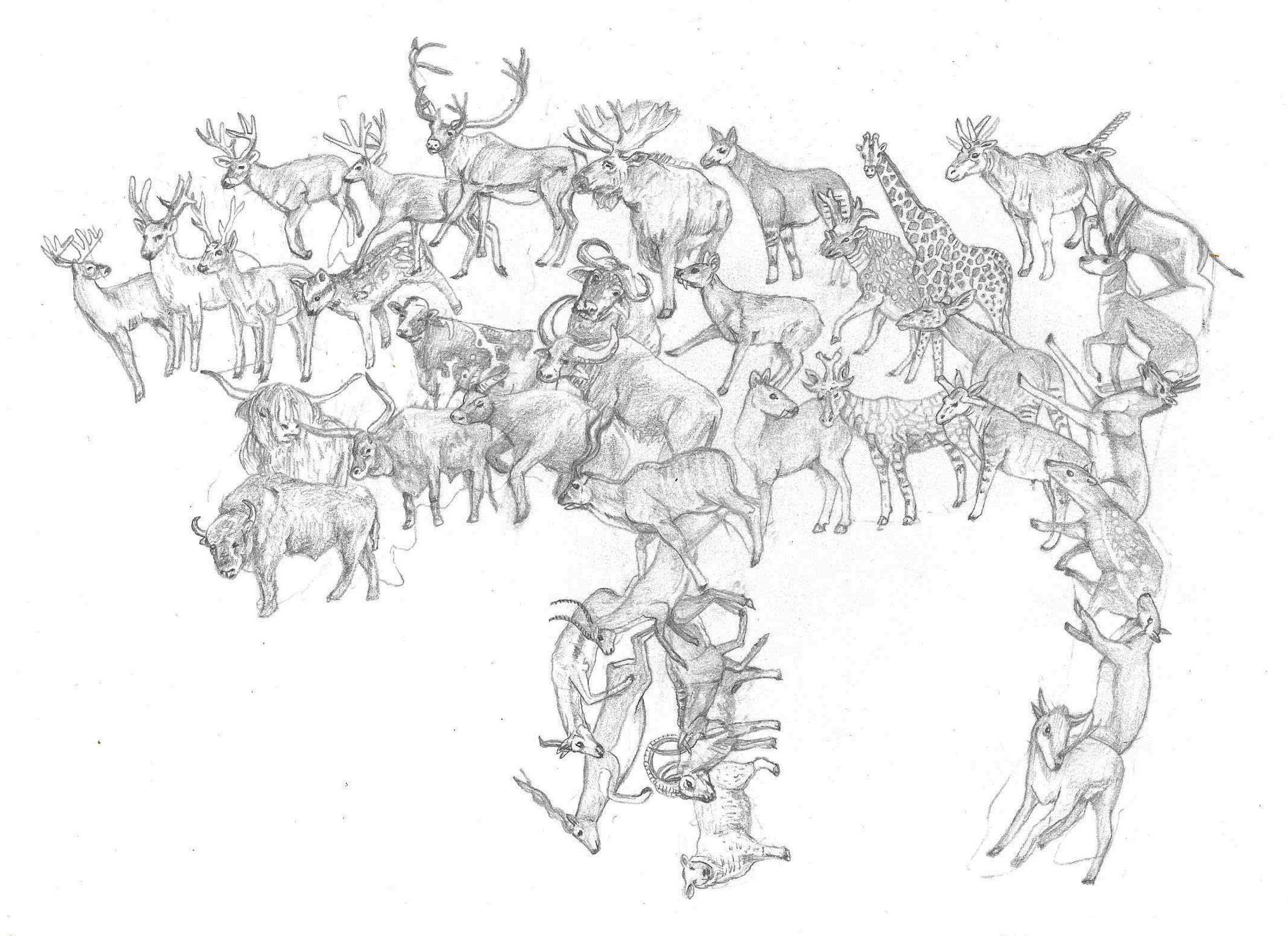 Eulipotyphla (hedgehogs, moles, moonrats, shrews)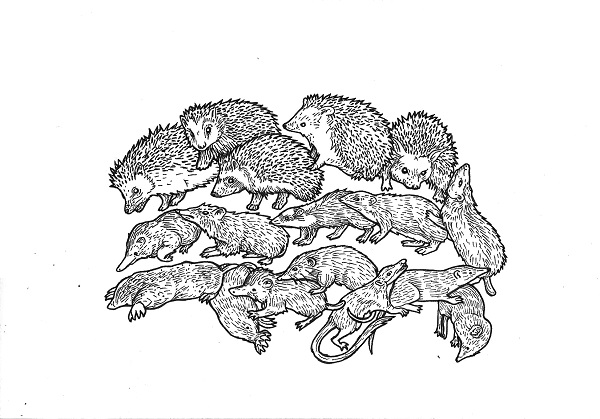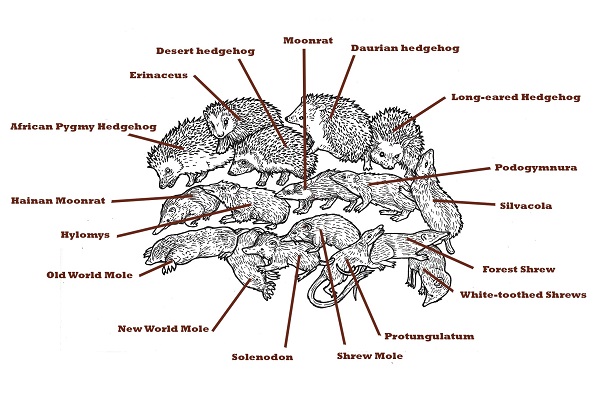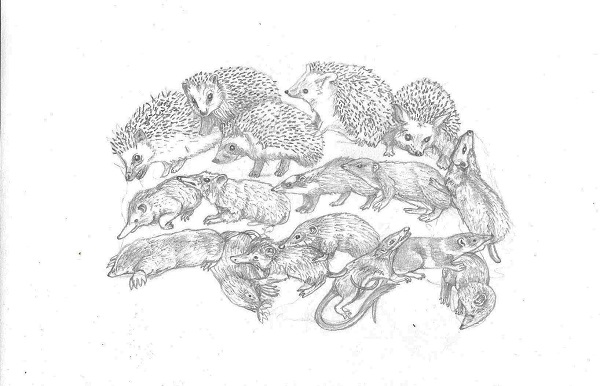 Xenarthra (Anteaters, sloths and armadillos)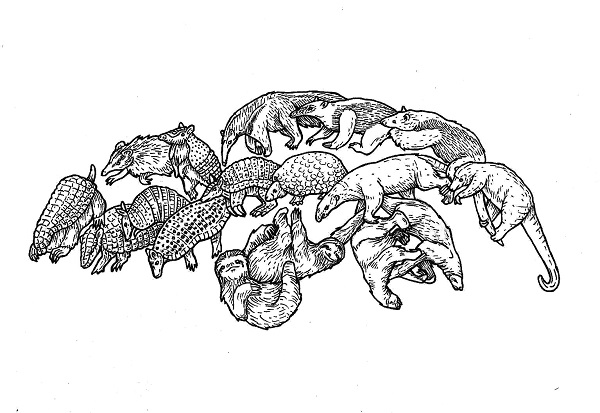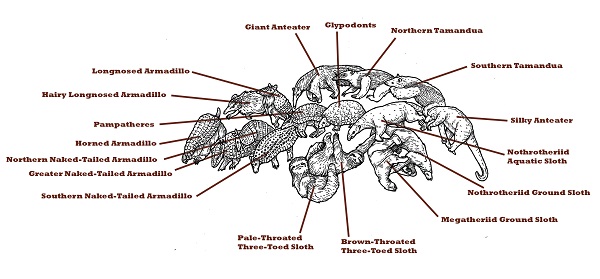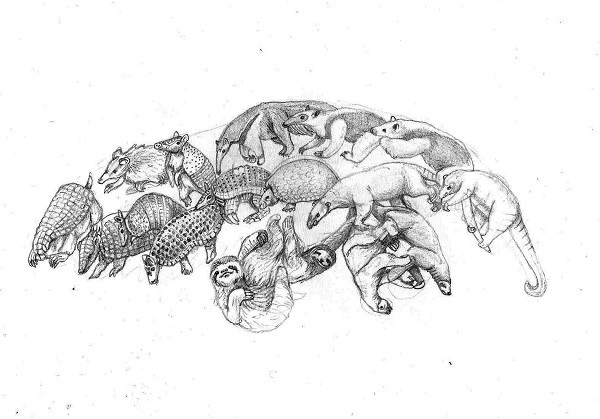 Pholidota (pangolins)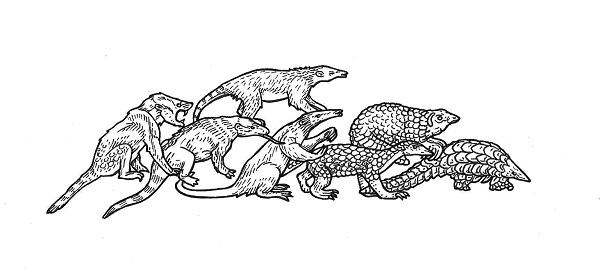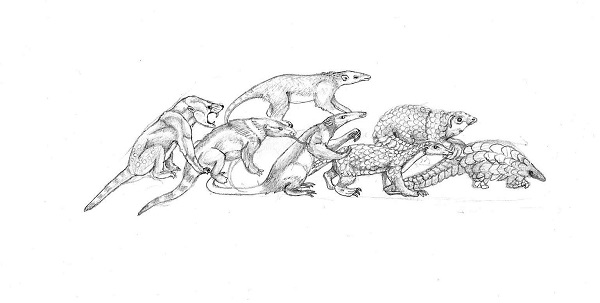 Hippos!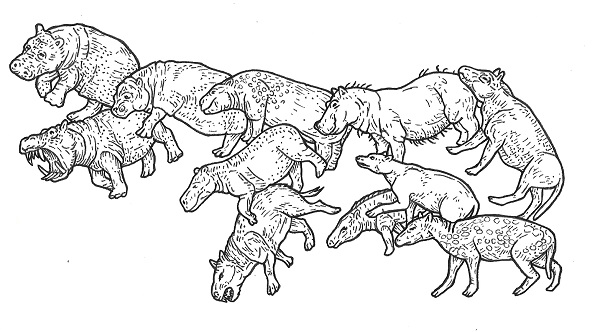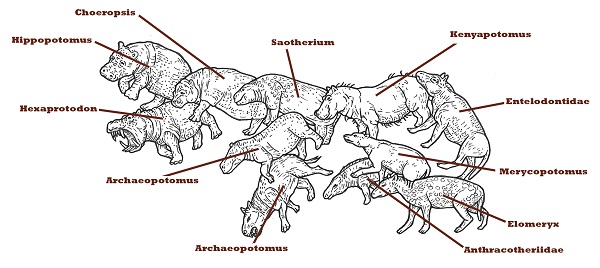 Tylopoda (camels, llamas, alpacas etc) and Suina (pigs and such)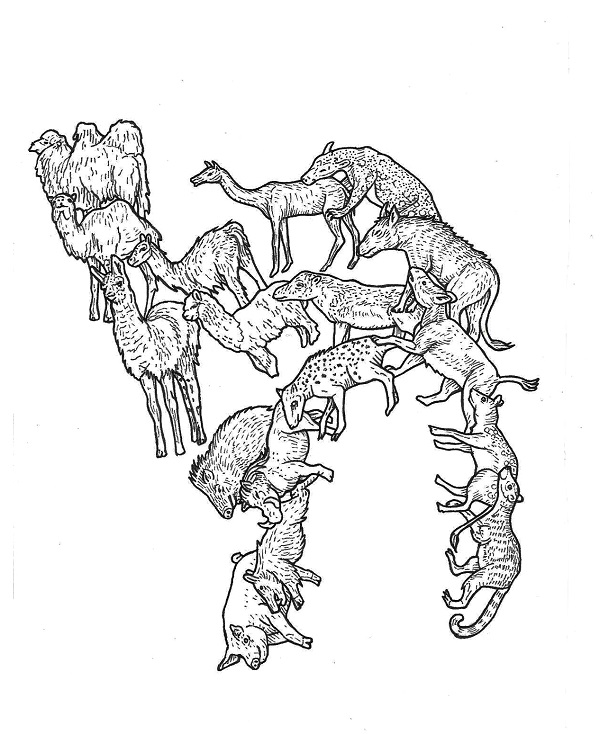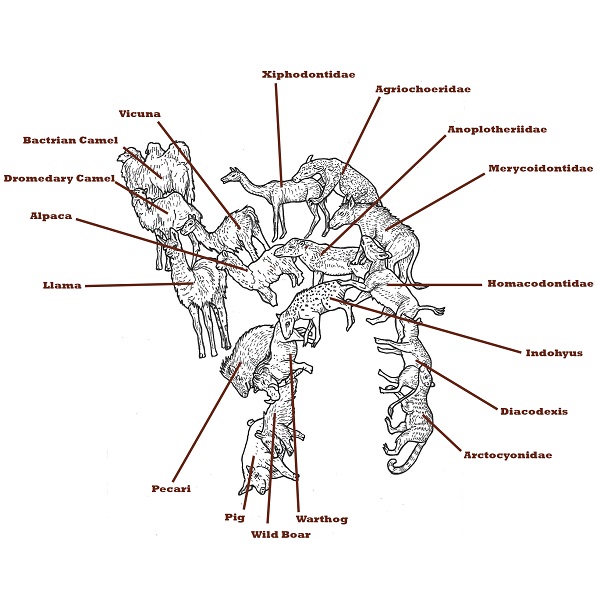 Marsupials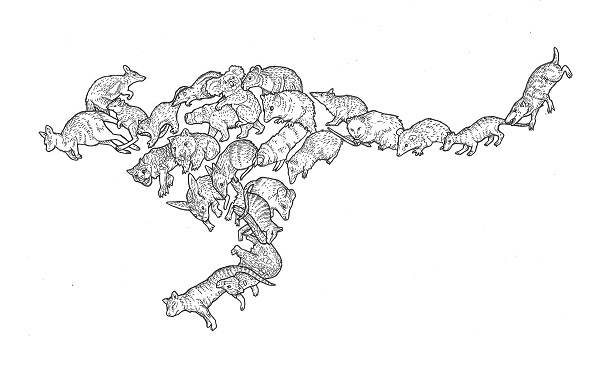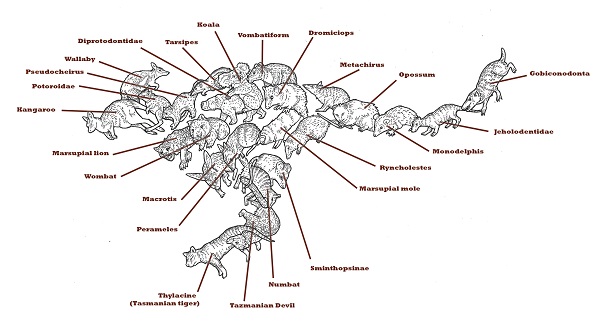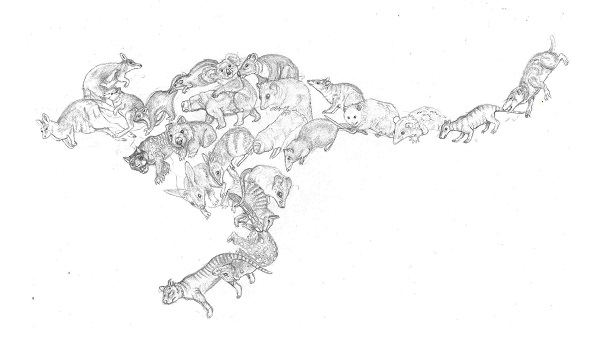 Perissodactyla - Equidae (horses, asses, and zebras), Rhinocerotidae (rhinoceroses), and Tapiridae (tapirs)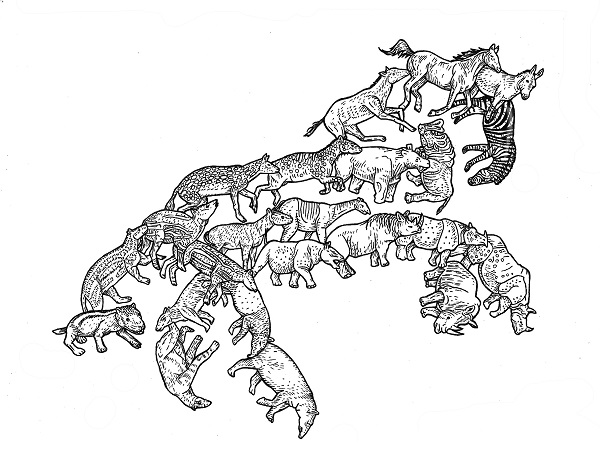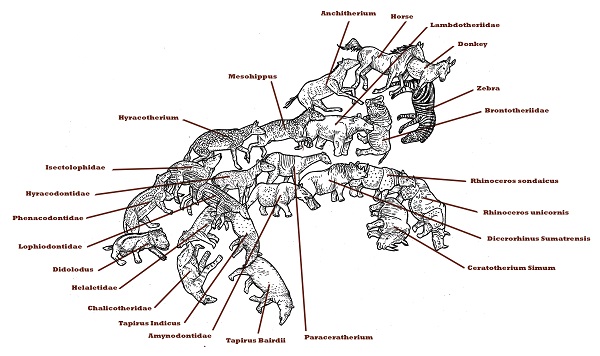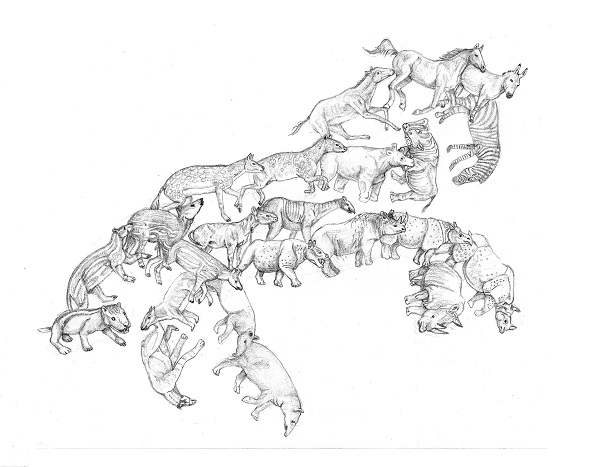 Glires - Rodents (Rats, Mice, Squirrels etc) and Lagomorphs (Rabbits, Hares, and Pikas)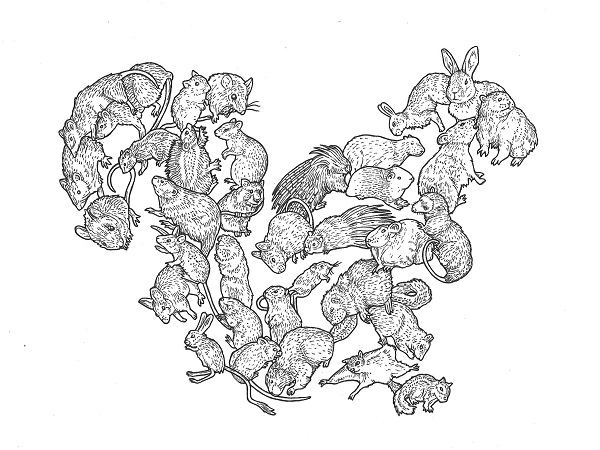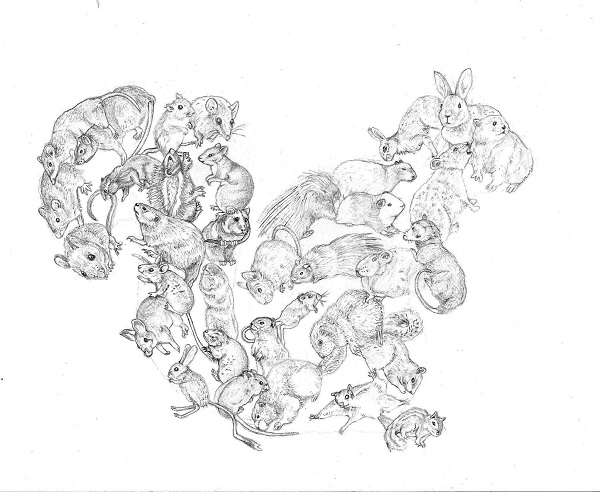 Cetacea - whales, dolphins, and porpoises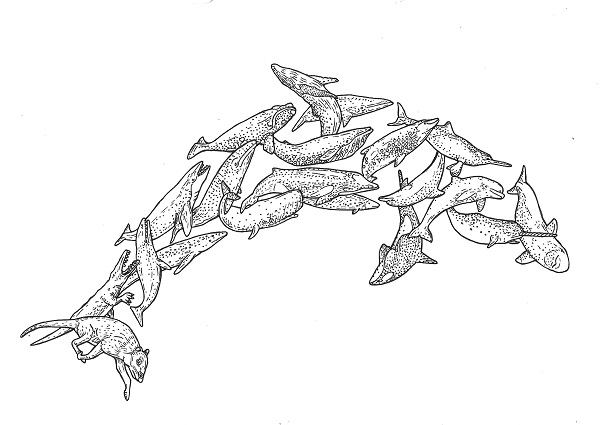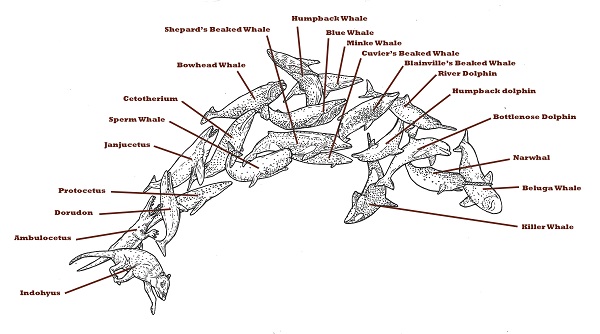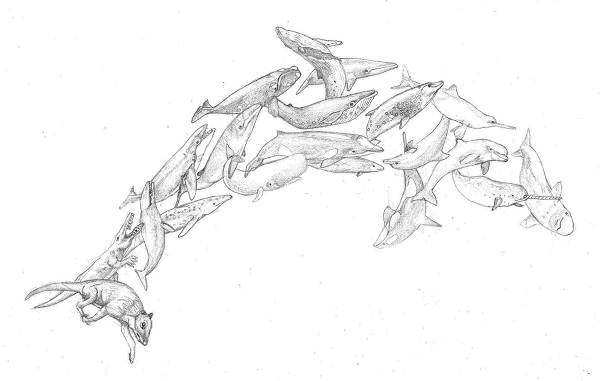 Afrotheria – elephants, aardvarks, golden moles, tenrecs, manatees etc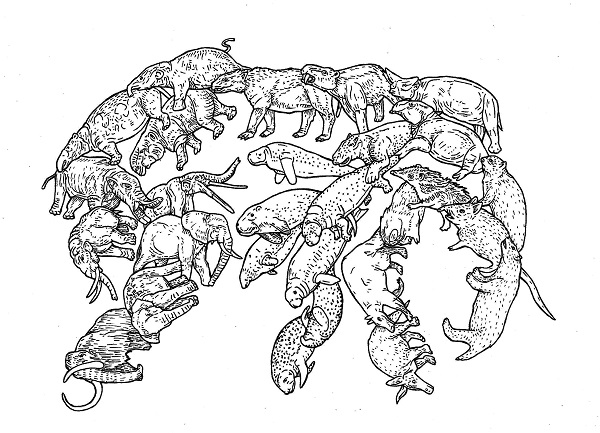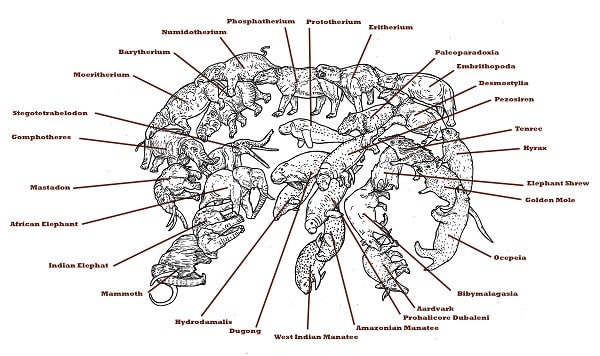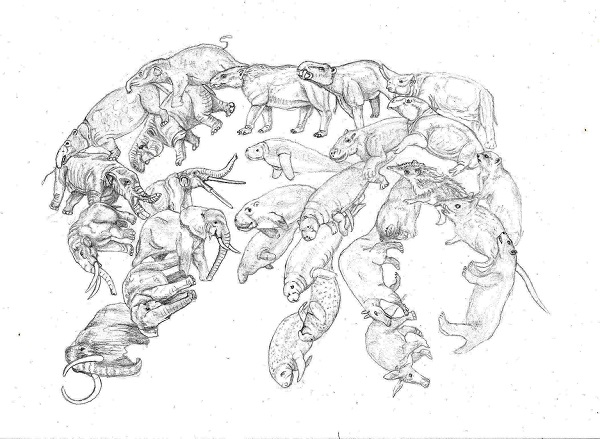 Heterobranchia (a class of gastropods) ... snails and stuff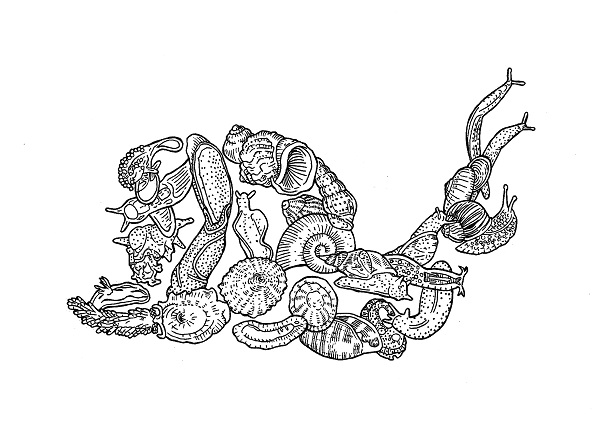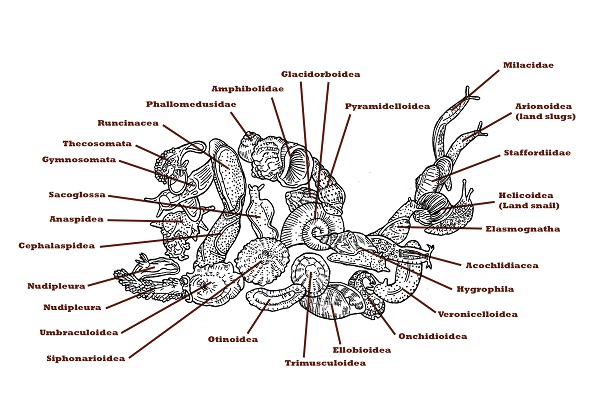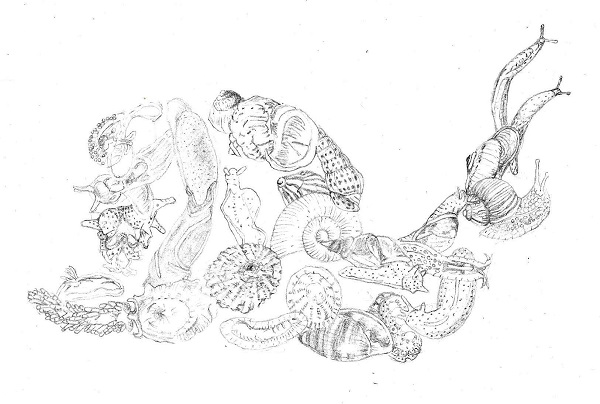 Caniformia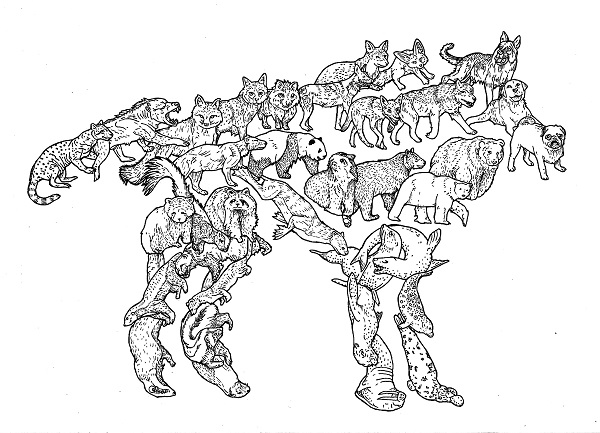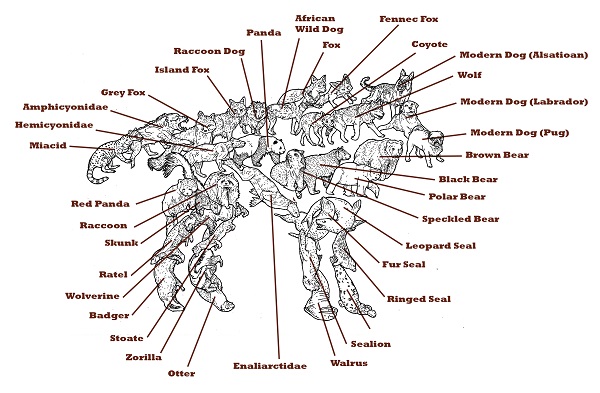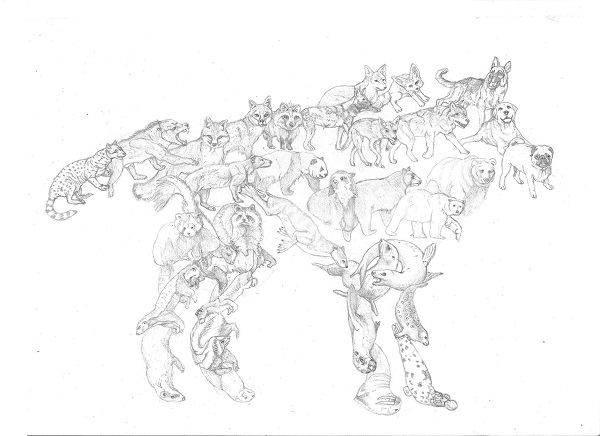 Felines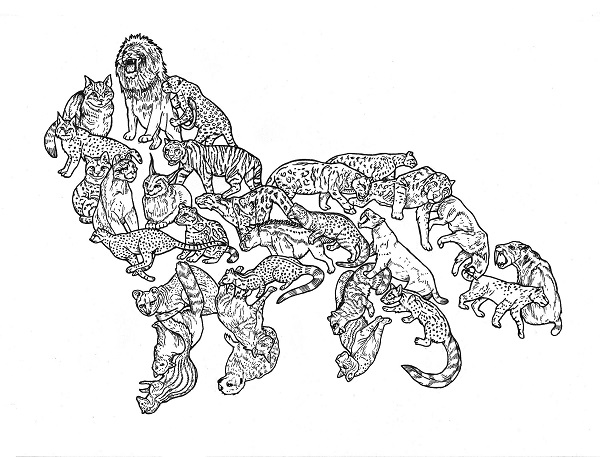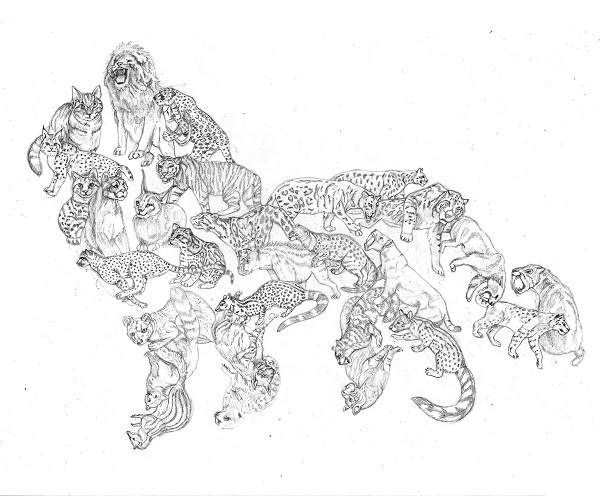 Hexapoda - Insects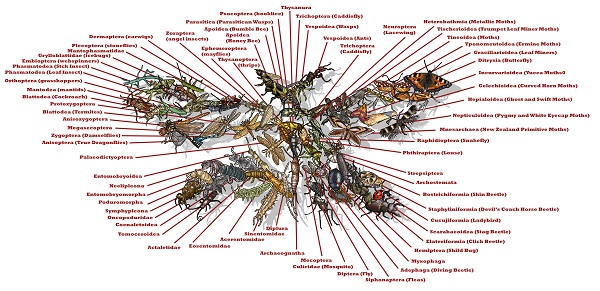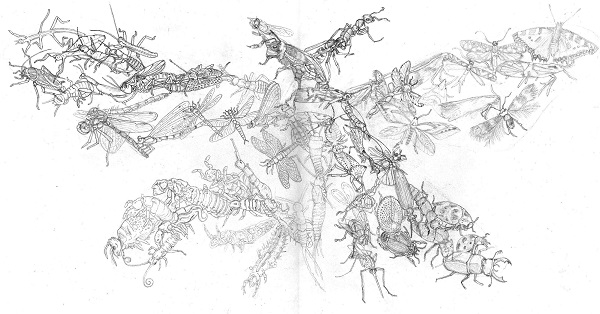 Medusozoa - Jellyfish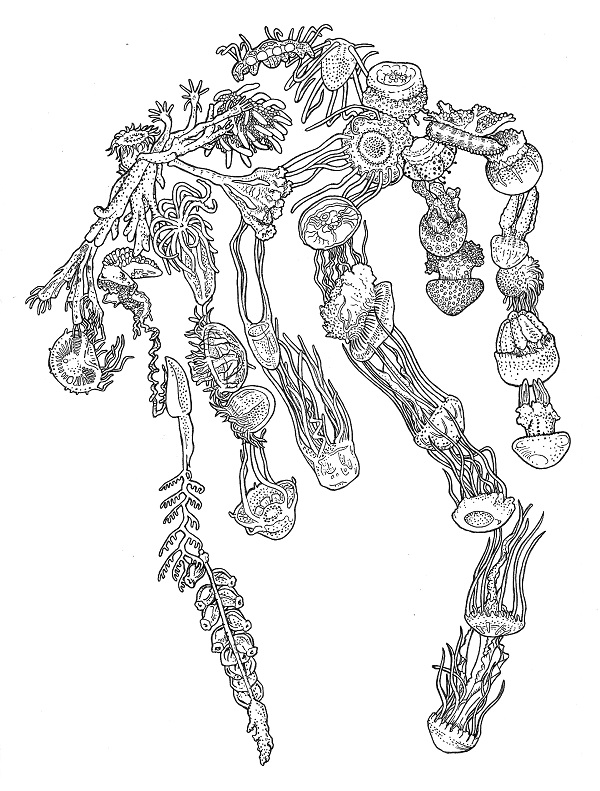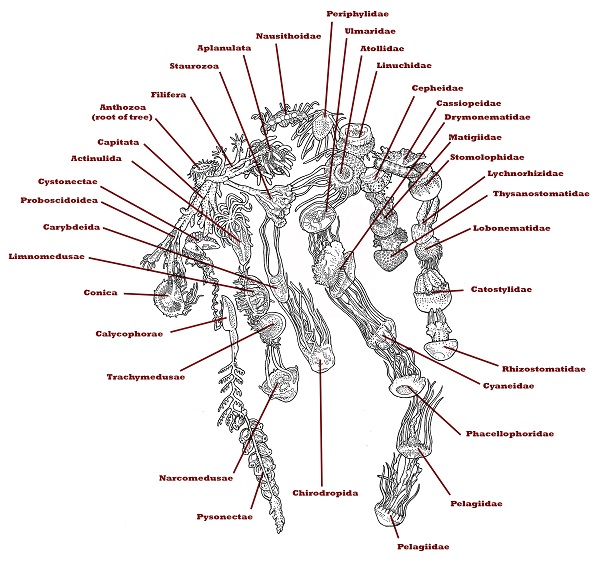 My first poster was used for some educational manuals and videos.. well one manual and one of the videos is a rap video.. it is educational though.
BIOl005B Introduction to Organismal Biology for the University of California, Riverside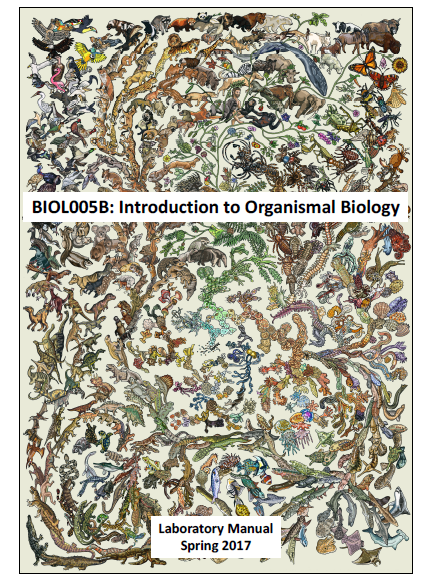 Bringing Silicon to Life_ Scientists Persuade Nature to Make Silicon-Carbon Bonds
Researchers in Frances Arnold's lab at Caltech have persuaded living organisms to make chemical bonds not found in nature. The finding may change how medicines and other chemicals are made in the future.
http://www.caltech.edu/news/bringing-silicon-life-53049
T.V.O.L. (This View of Life) – Baba Brinkman Music Video
Commissioned by TVOL Magazine
Pterosaurs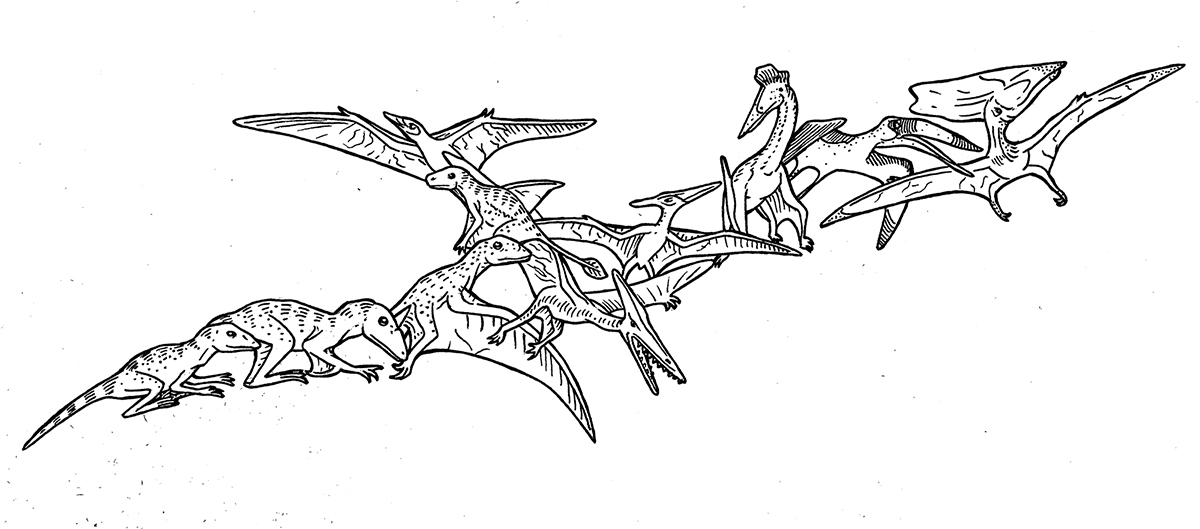 Full Tree Cadogram
I finally finished making cladograms and finding images that I plan to work from for my next drawings!!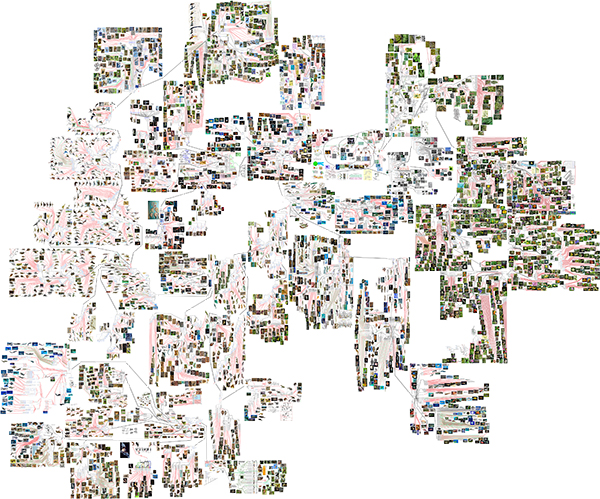 here's a close up: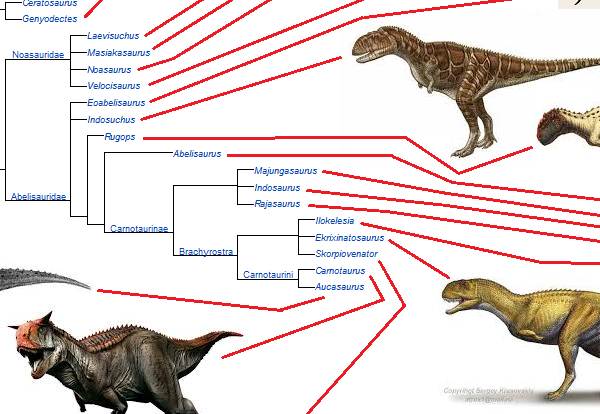 Chiroptera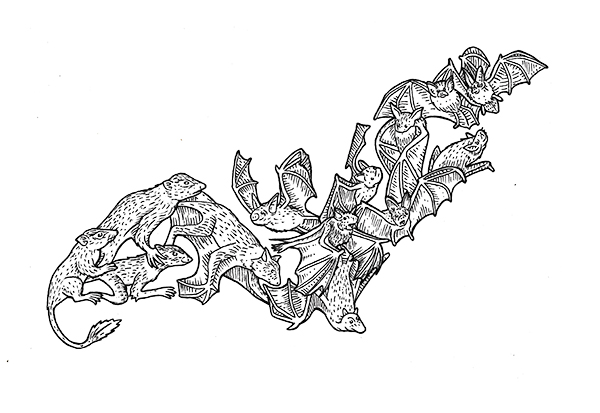 Amphibians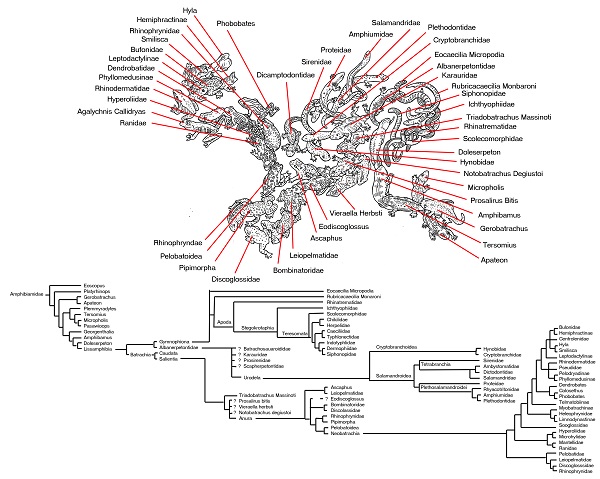 Primates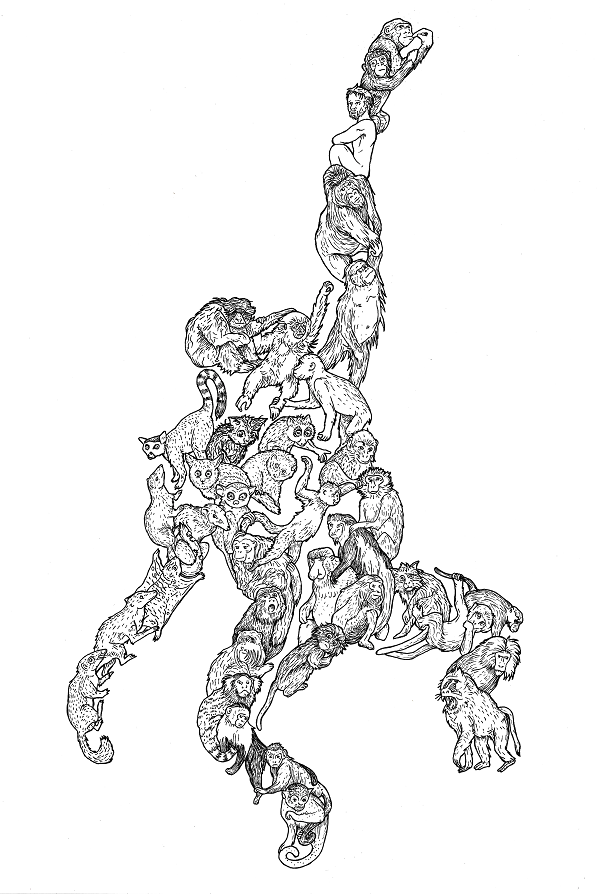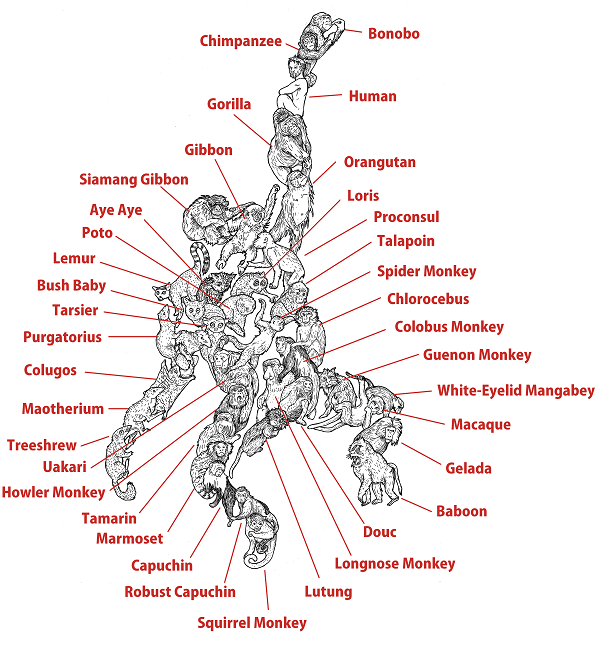 Crustaceans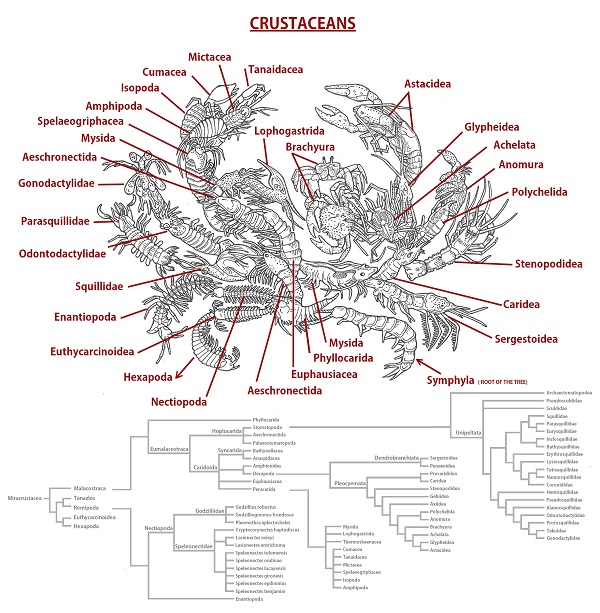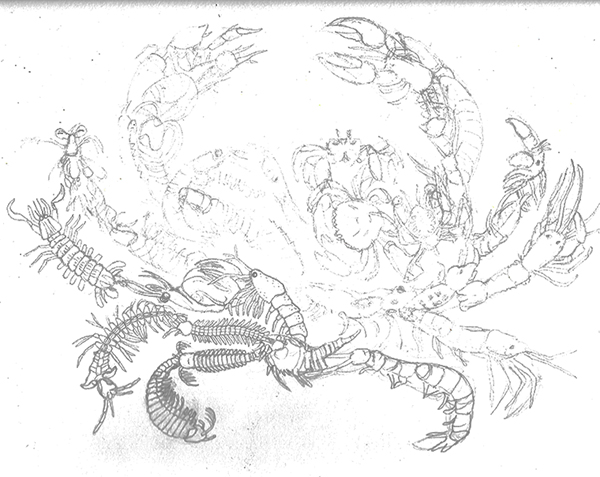 Plants
I thought that I should make a poster that was more focused on plants as they were neglected in my first poster. Here's what I've done so far.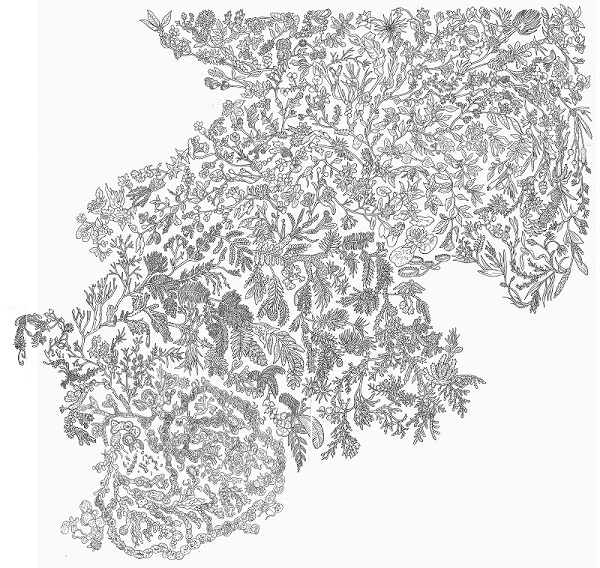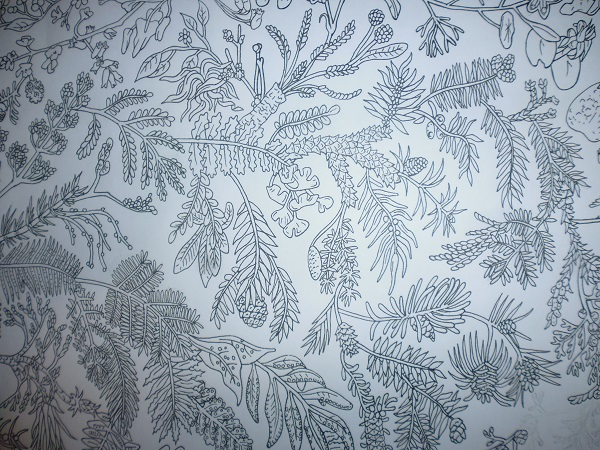 I also spent a bit more time looking at the earlier stages of cell evolution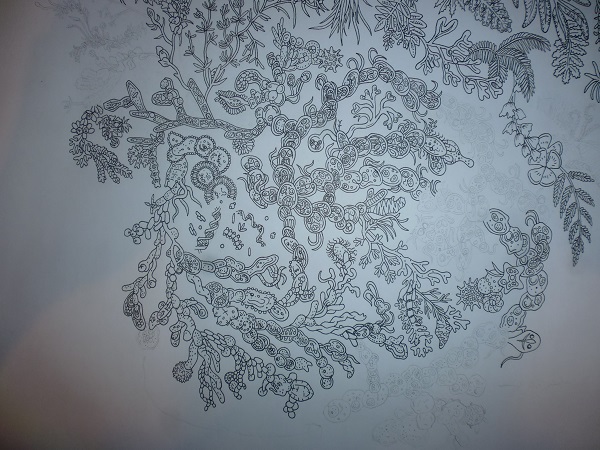 Cephalopods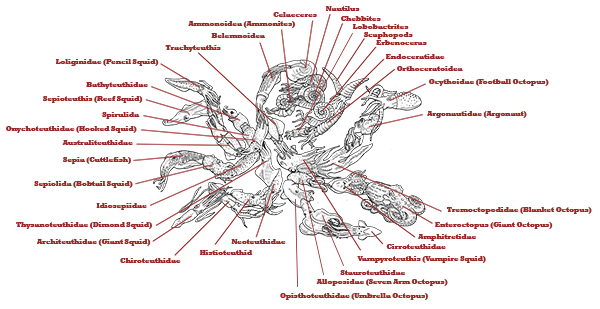 Turtles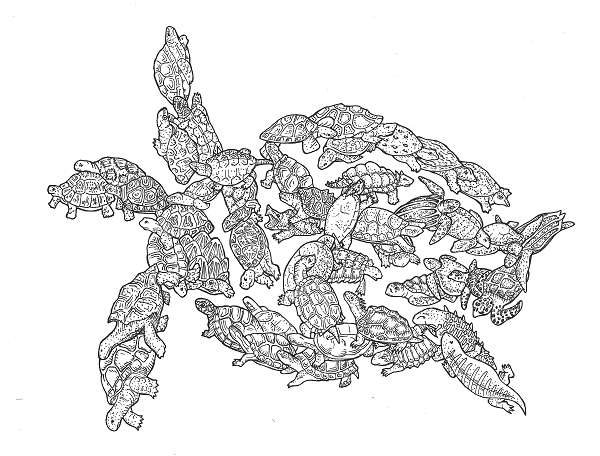 Chondrichthyes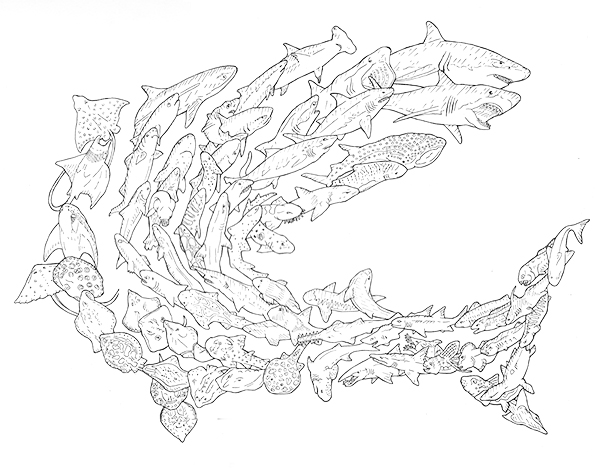 Letter from Attenborough
I sent him a poster (his work is my favorite form of research)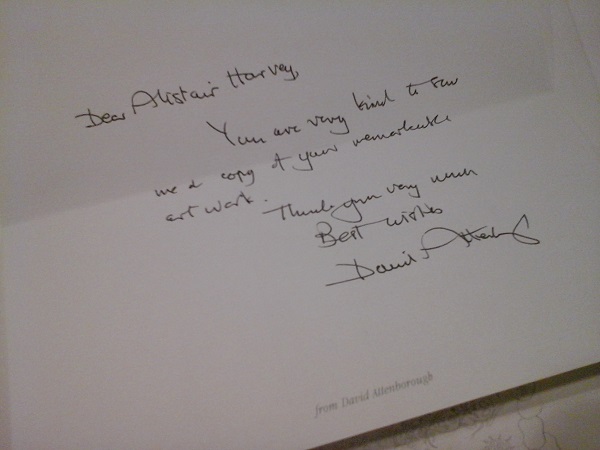 Evolution of Art
I made this and put it on a T-Shirt for a Christmas present.

Cladograms
I took a bit of a break after finishing colouring then I started to research more in depth and make cladograms in preperation for my next one. I might just make a few of certain branches of the tree for example plants, bacteria, insects.

Angiosperms
Colour Poster
My next step was to start colouring in my image. It was a lot more time consuming that I thought it would be. I spent a few months colouring it, I used photoshop, deleting the white areas then colouring underneath the black lines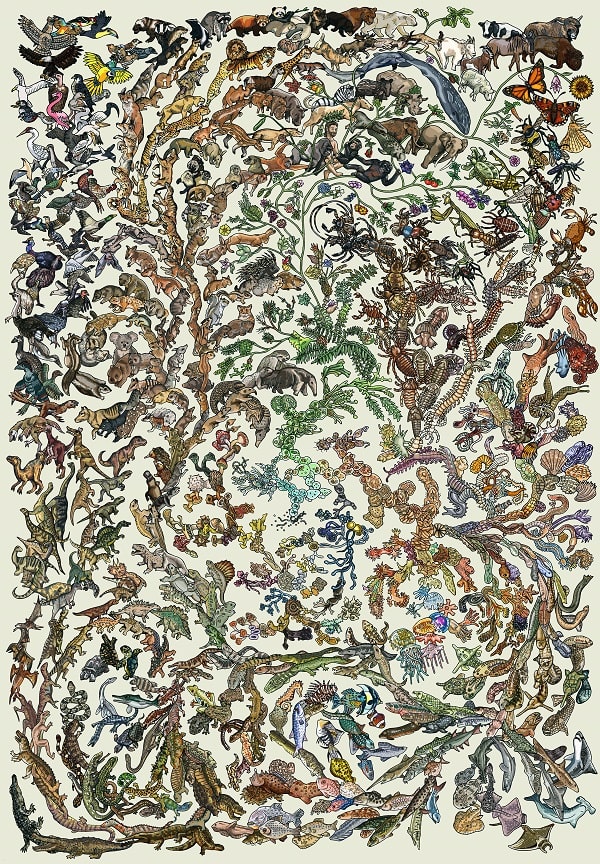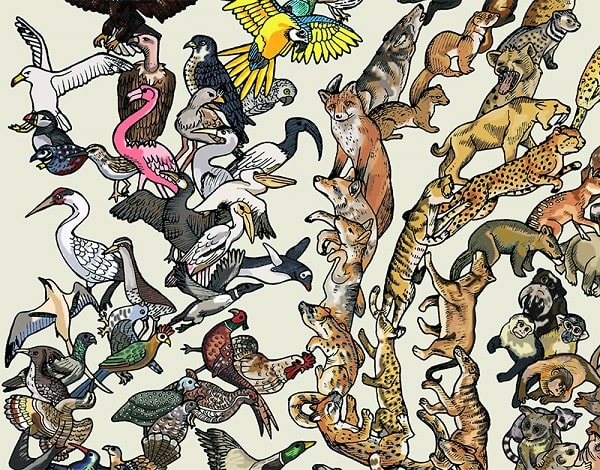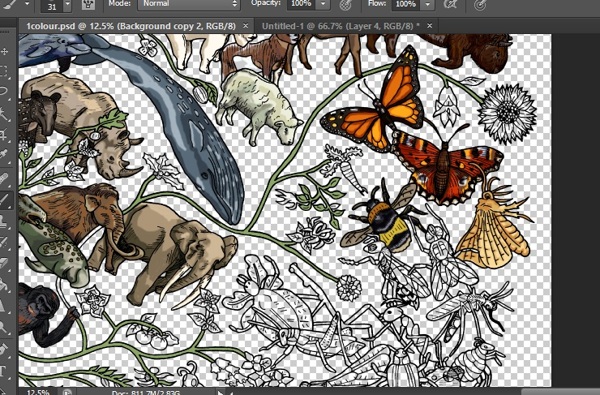 Developement ideas
I got it scanned and some printed out, I also took it to a screen-printers and got some screen prints done. I now have so many ideas of where to take it next.

I played around with the image for some possible T-Shirt ideas and for a poster for a local bar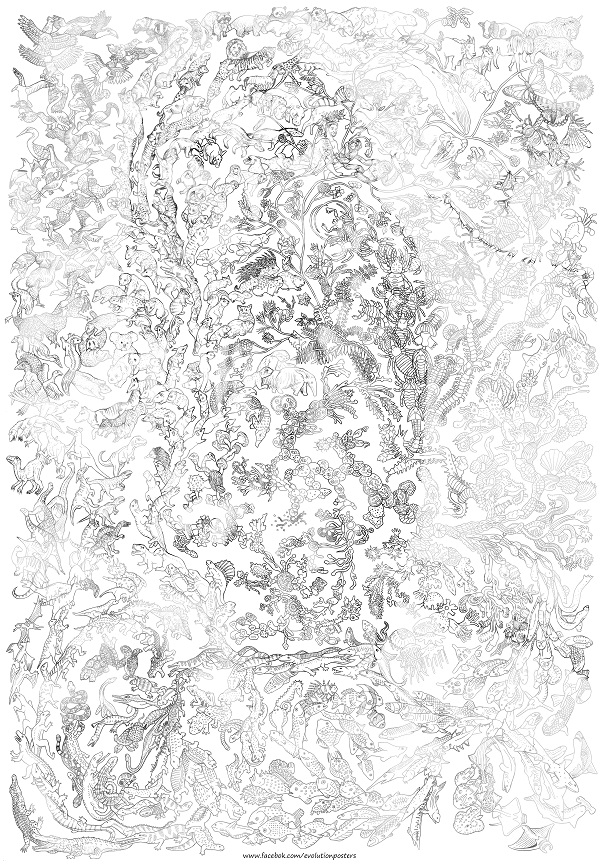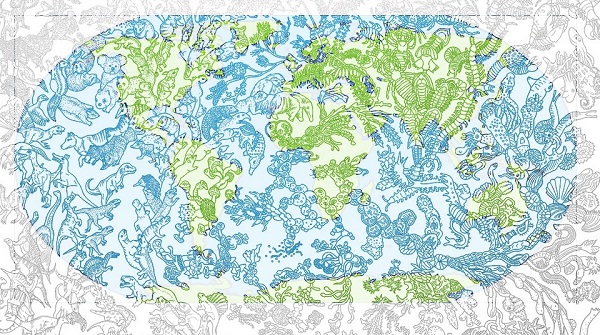 Black and White Poster
I hand drew my next attempt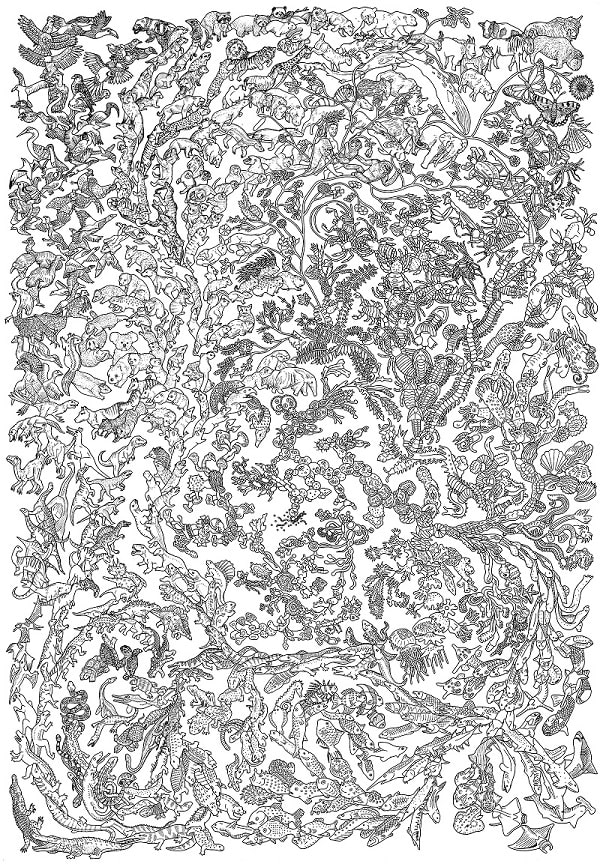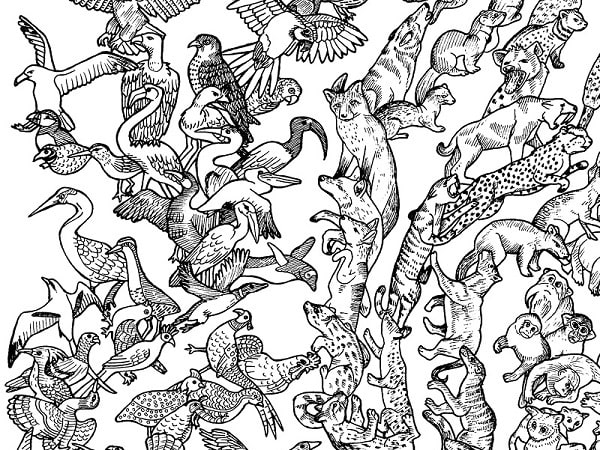 First Poster
This was my first attempt