Evolution Posters
Tree of Life
Darwinian Evolution
| | | | | | | | | |
| --- | --- | --- | --- | --- | --- | --- | --- | --- |
| | | | | | POSTERS | | | |
Evolution
There are some great websites to learn about evolution, here are some of my favorites: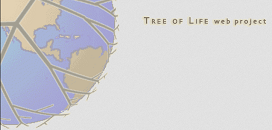 Charities
Whilst researching and making this poster it opened my eyes to the great diversity of species and majesty of nature, as well as how fragile it all is (It was an interesting 8 months!). Due to this I decided to give a percentage of my profits to charities who support wildlife conservation. So far I have donated to Conservation International, who work all over the world to protect the natural balance of life on land and in the seas.

Museums and Galleries

Artists

Educational Science and Nature
The Evolution Institute 'Applying evolutionary science to pressing social issues to improve global quality of life.' I haven't actually done any work with the Evolution Institute yet but I hope to work with them in the future. They have also introduced me to a few people that I have worked with or have featured my work on theirs.